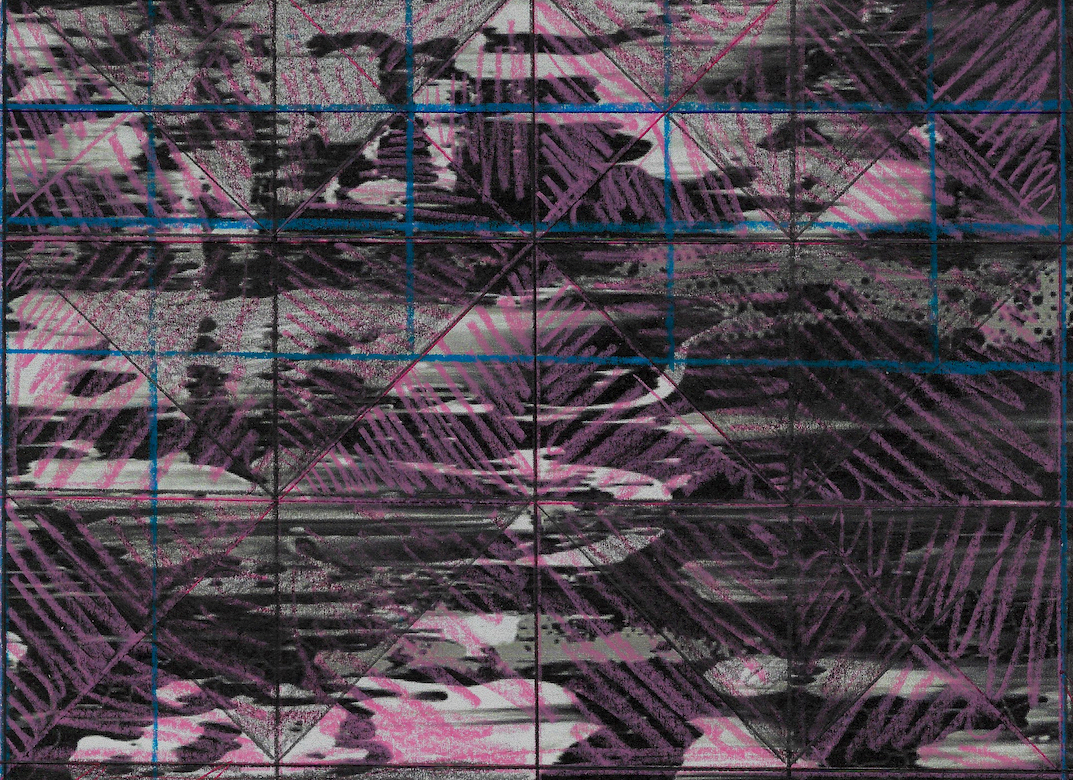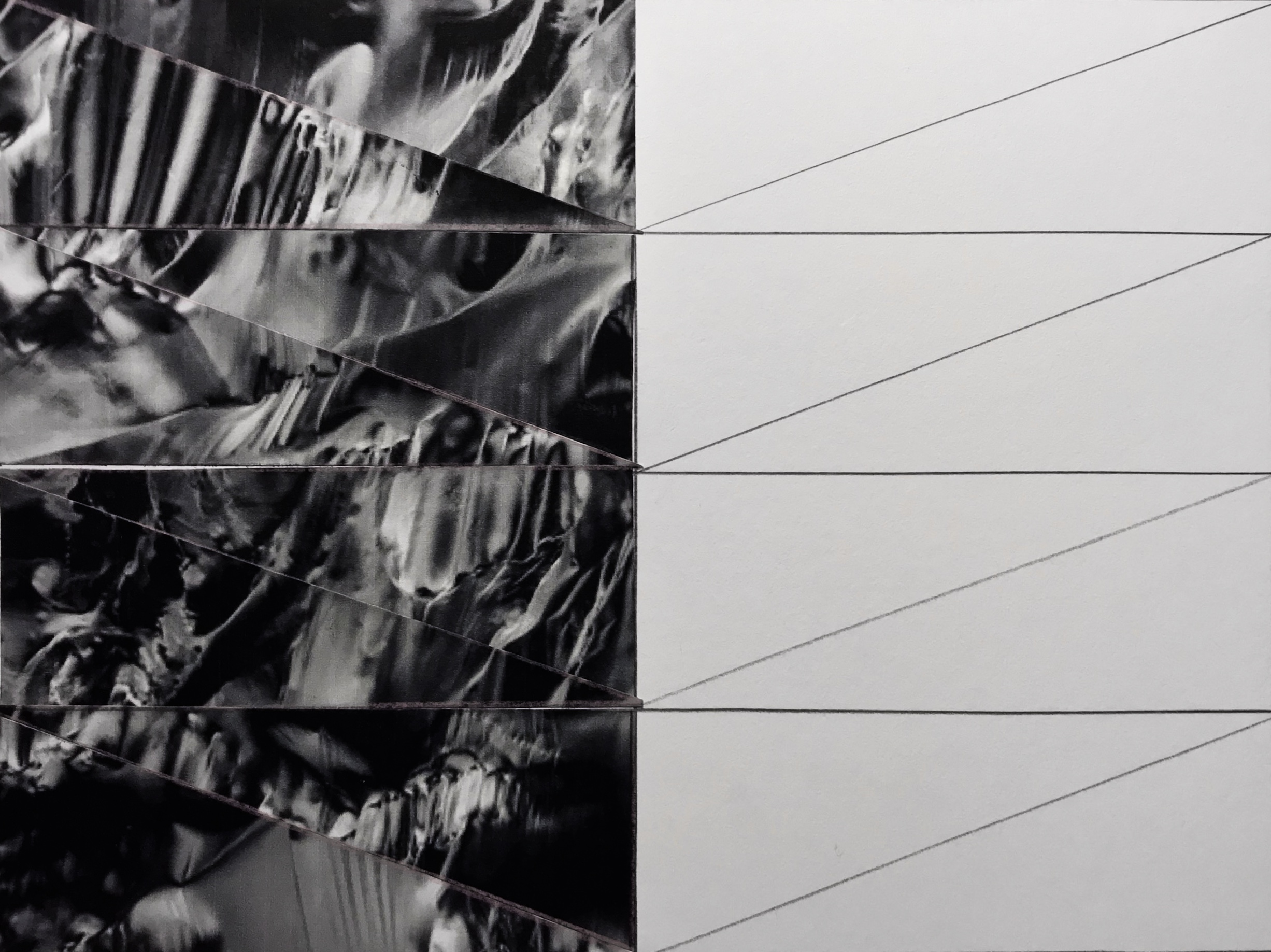 Lens Interference: Multiple Apertures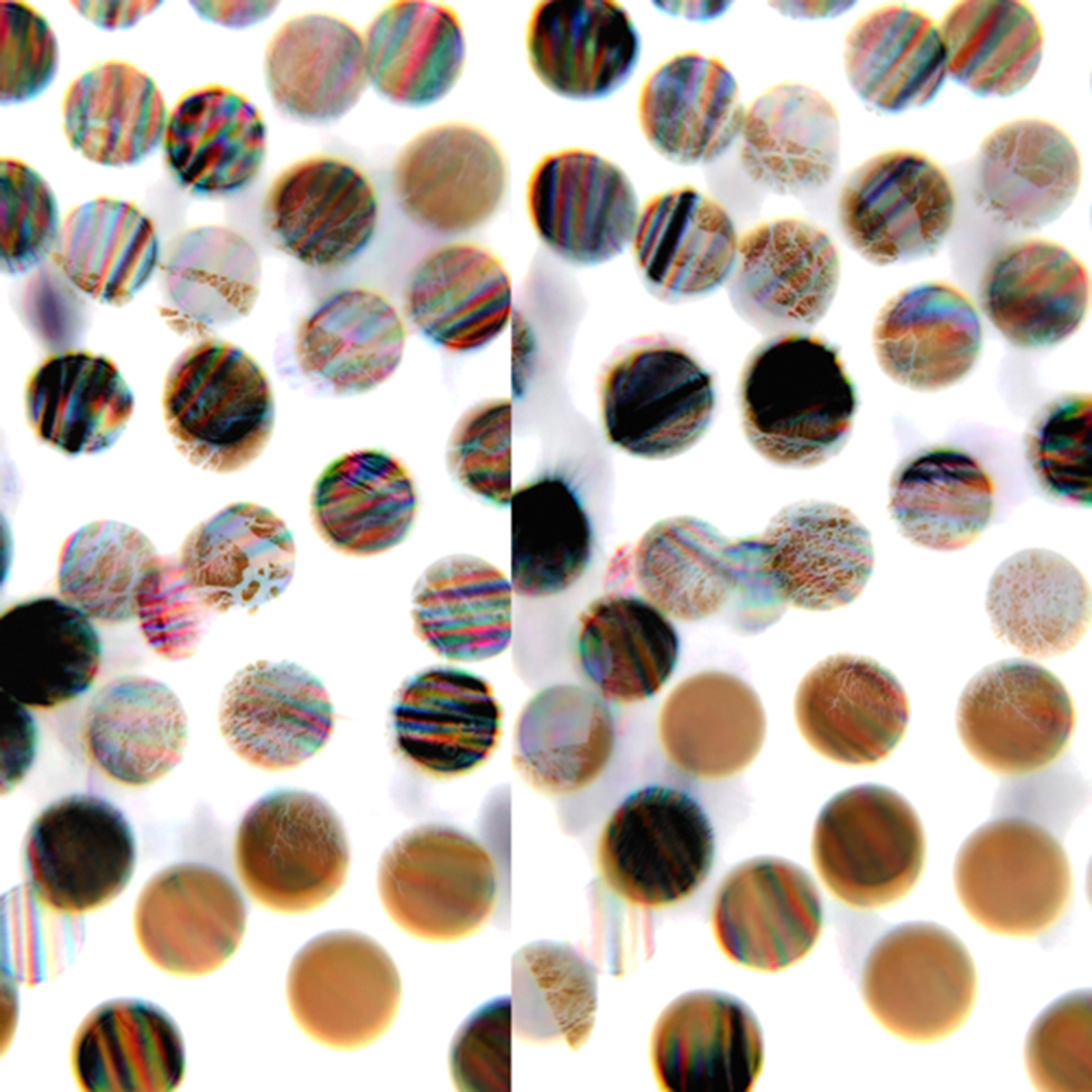 Lens Interference: Multiple Apertures
Lens Interference: Multiple Apertures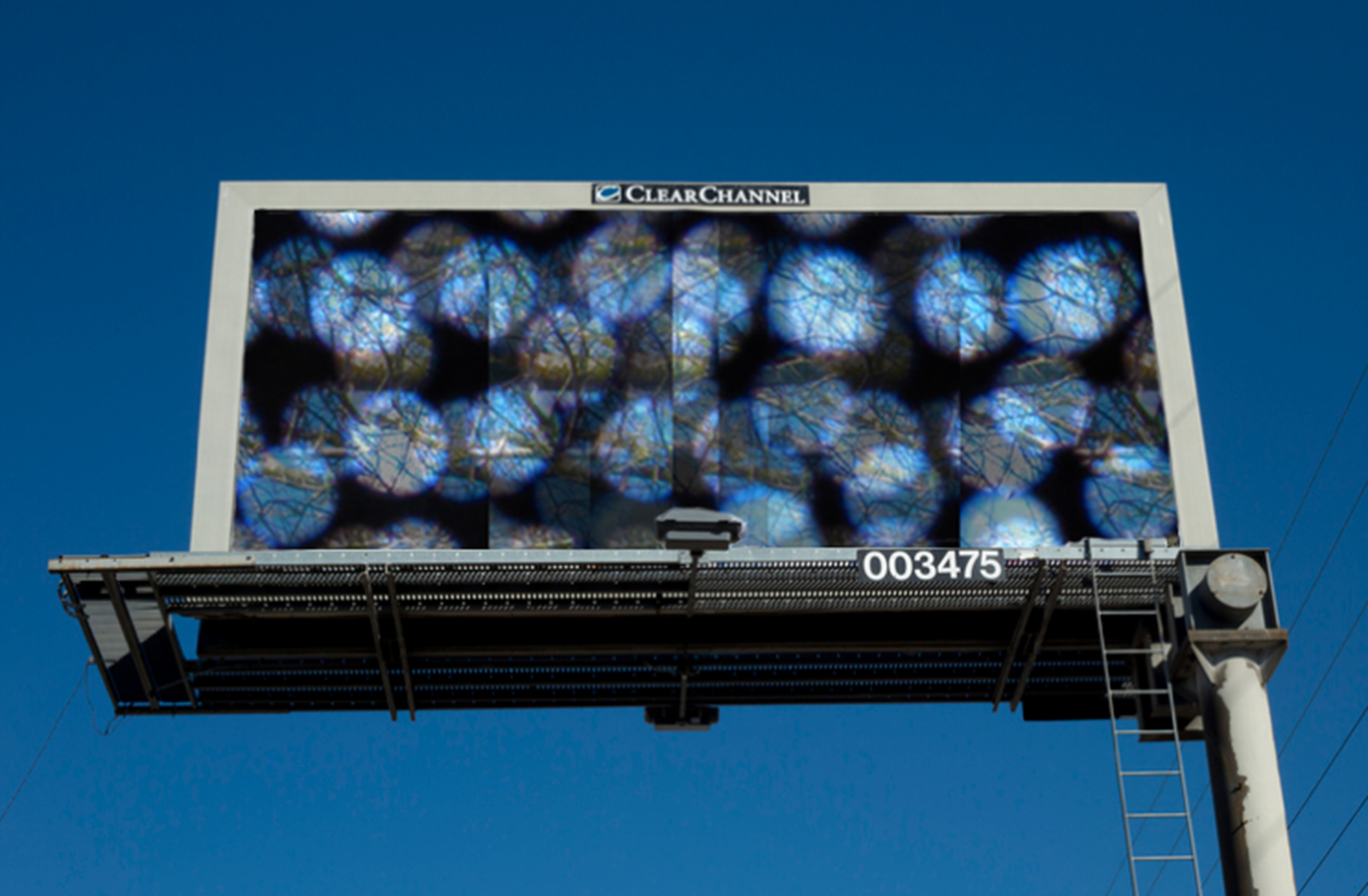 Lens Interference: Multiple Apertures
Lens Interference: Multiple Apertures
Lens Interference: Multiple Apertures
Lens Interference Drawings
Lens Interference Drawings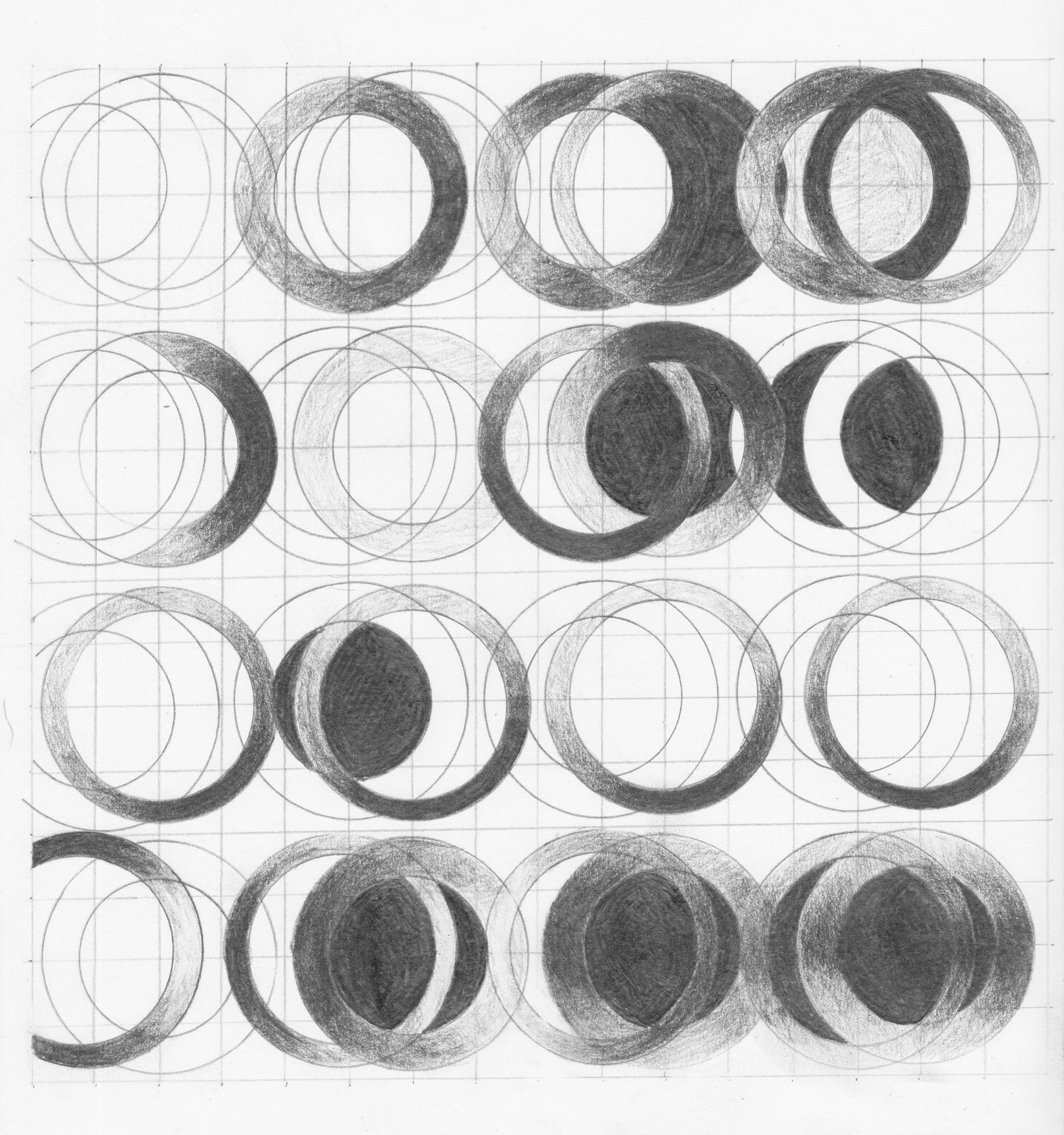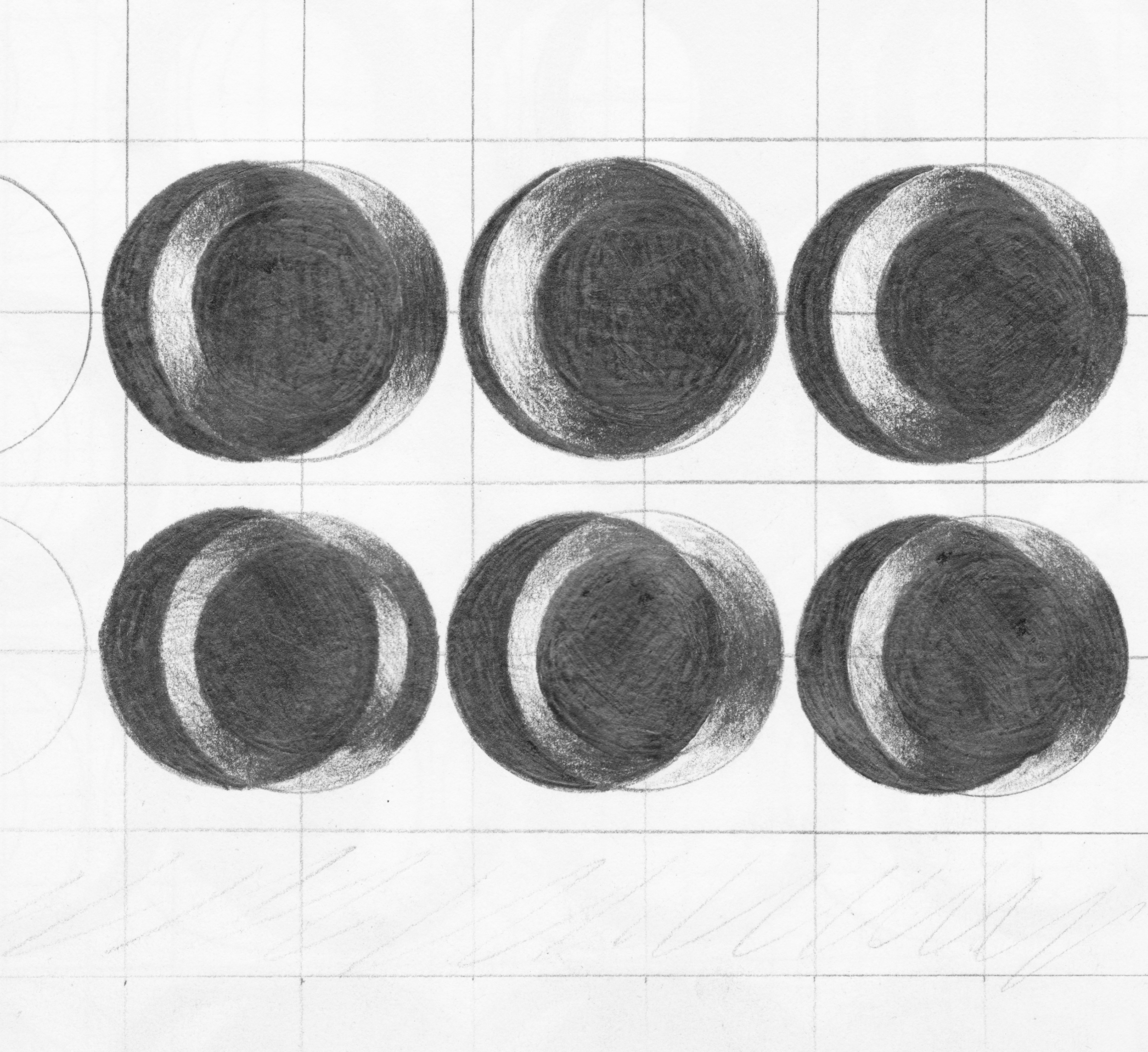 Lens Interference
Lens Interference
Lens Interference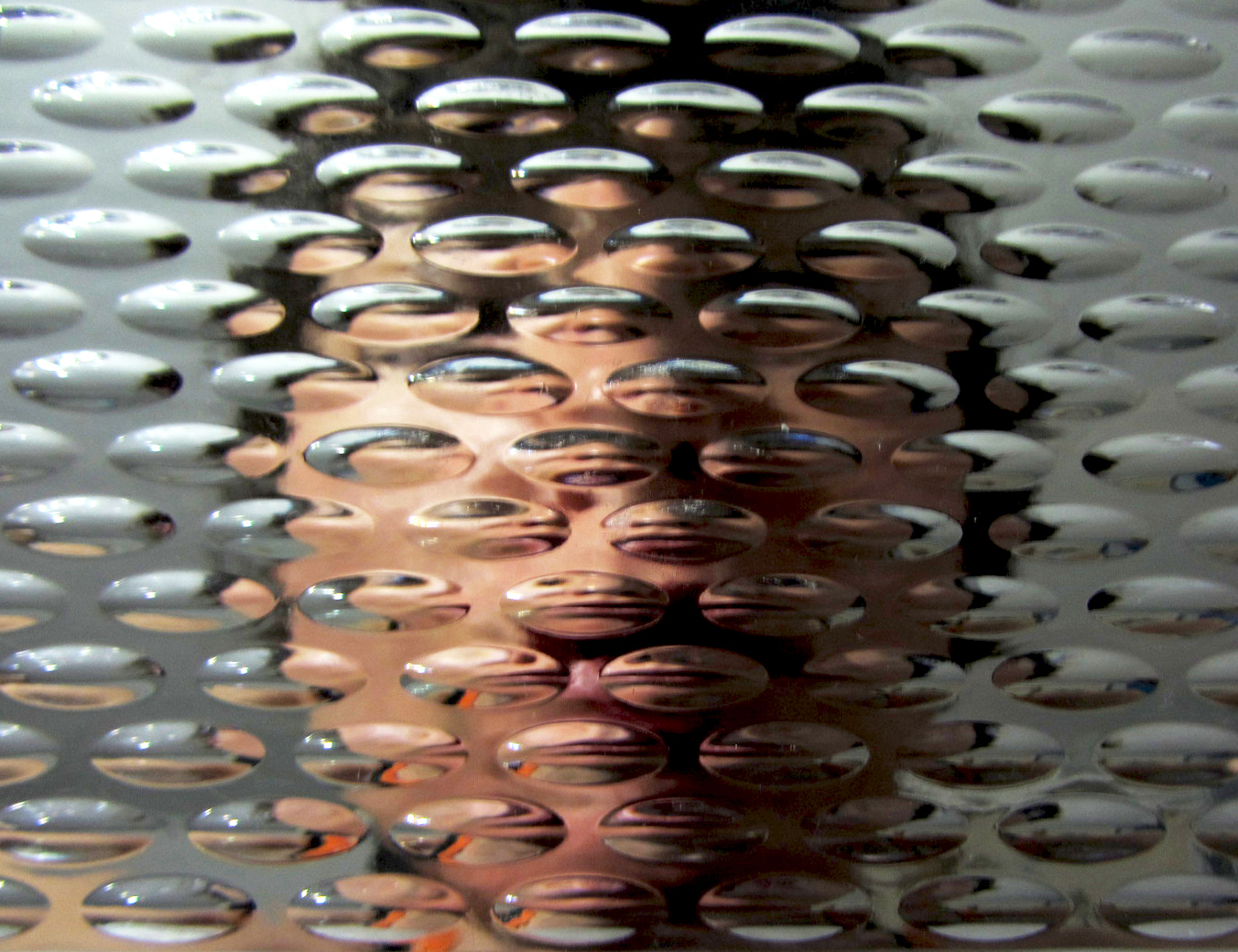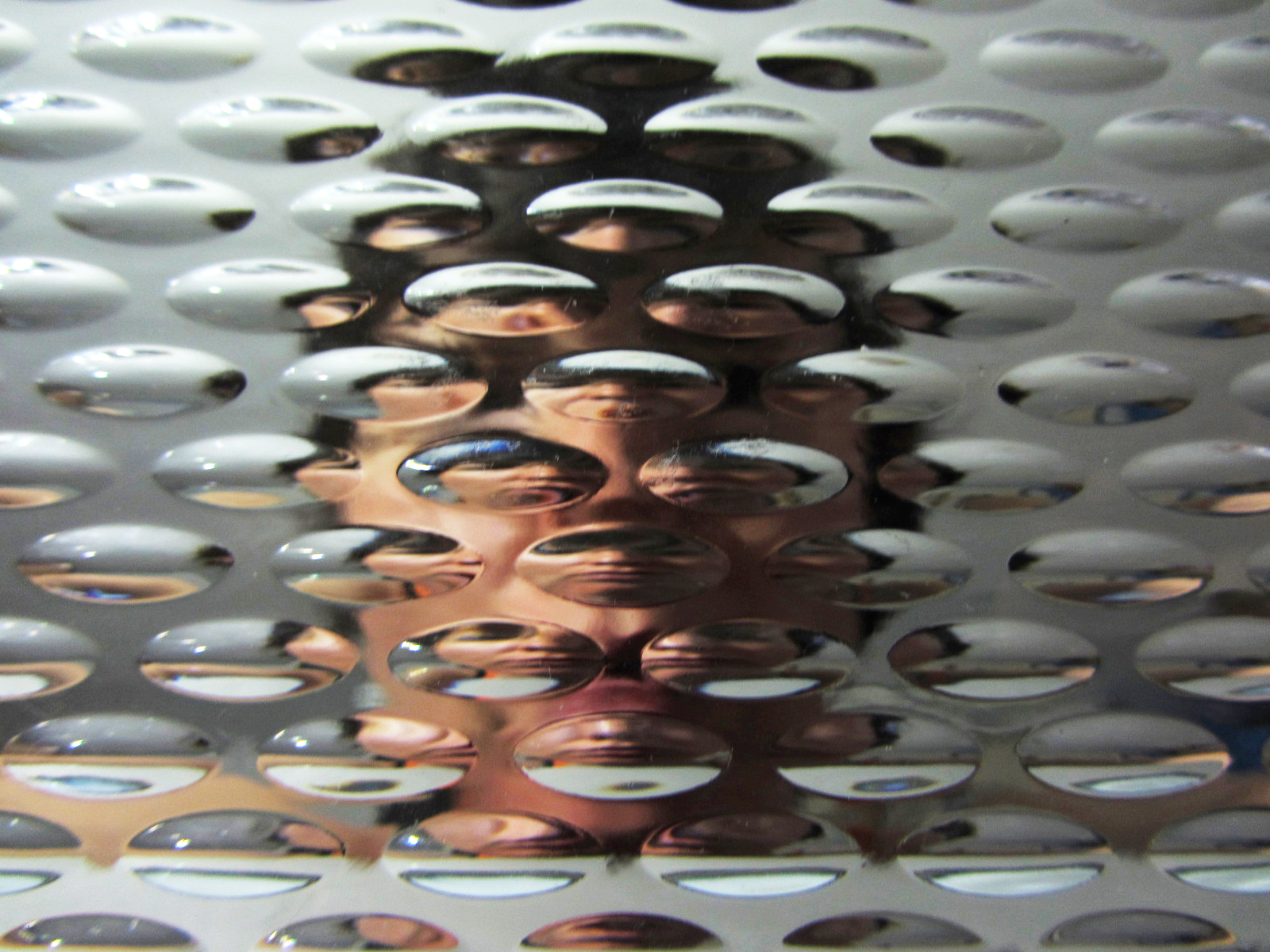 Lens Interference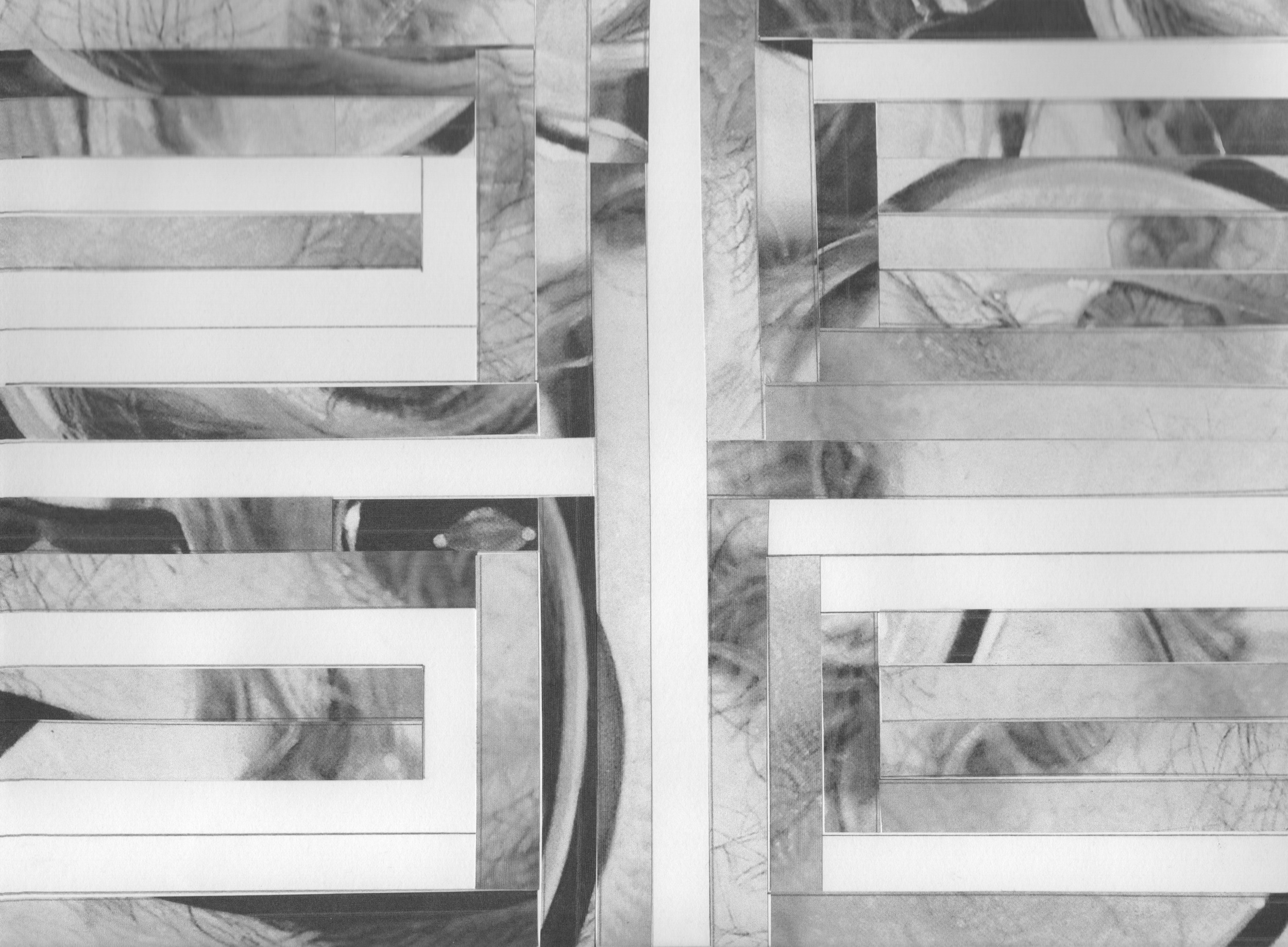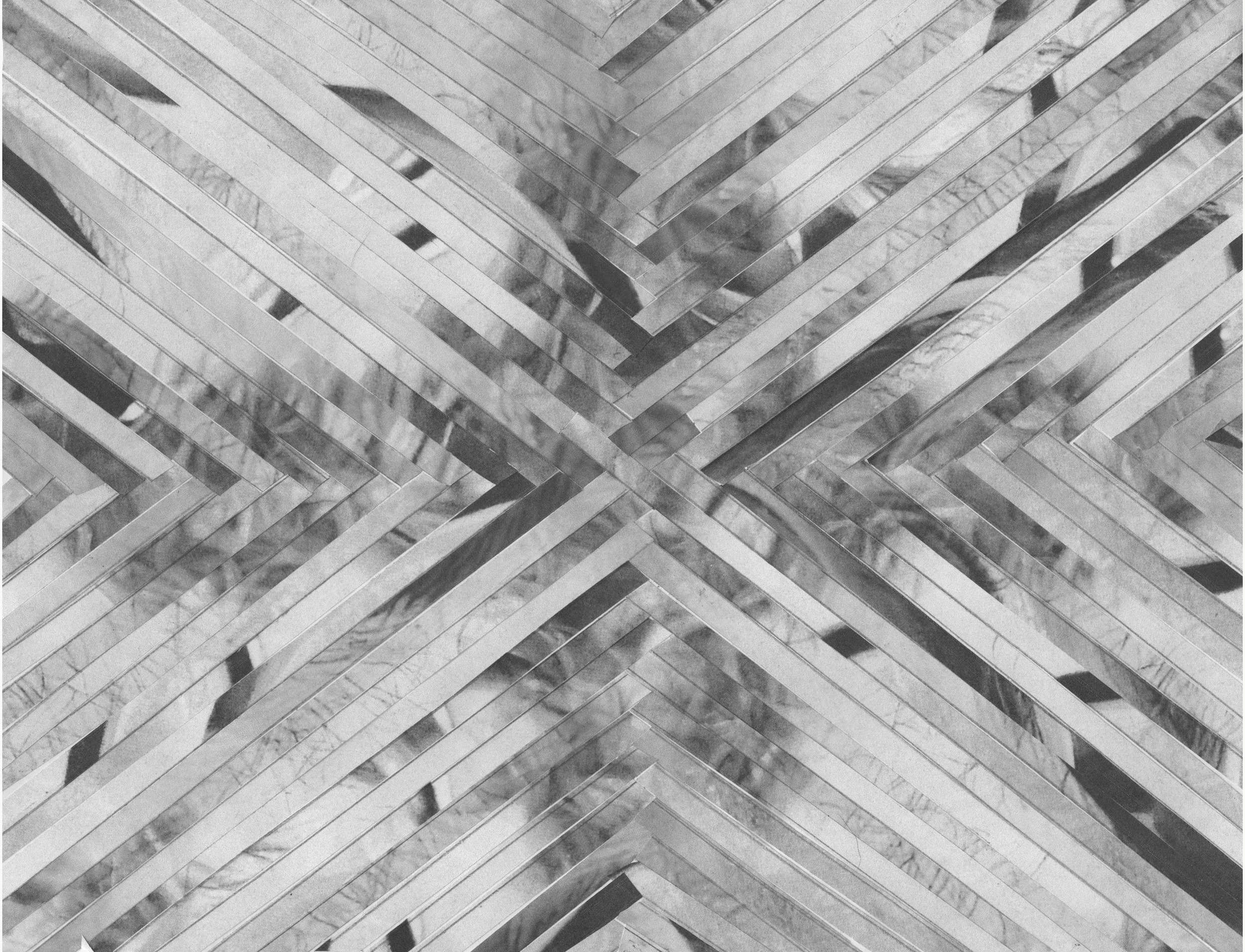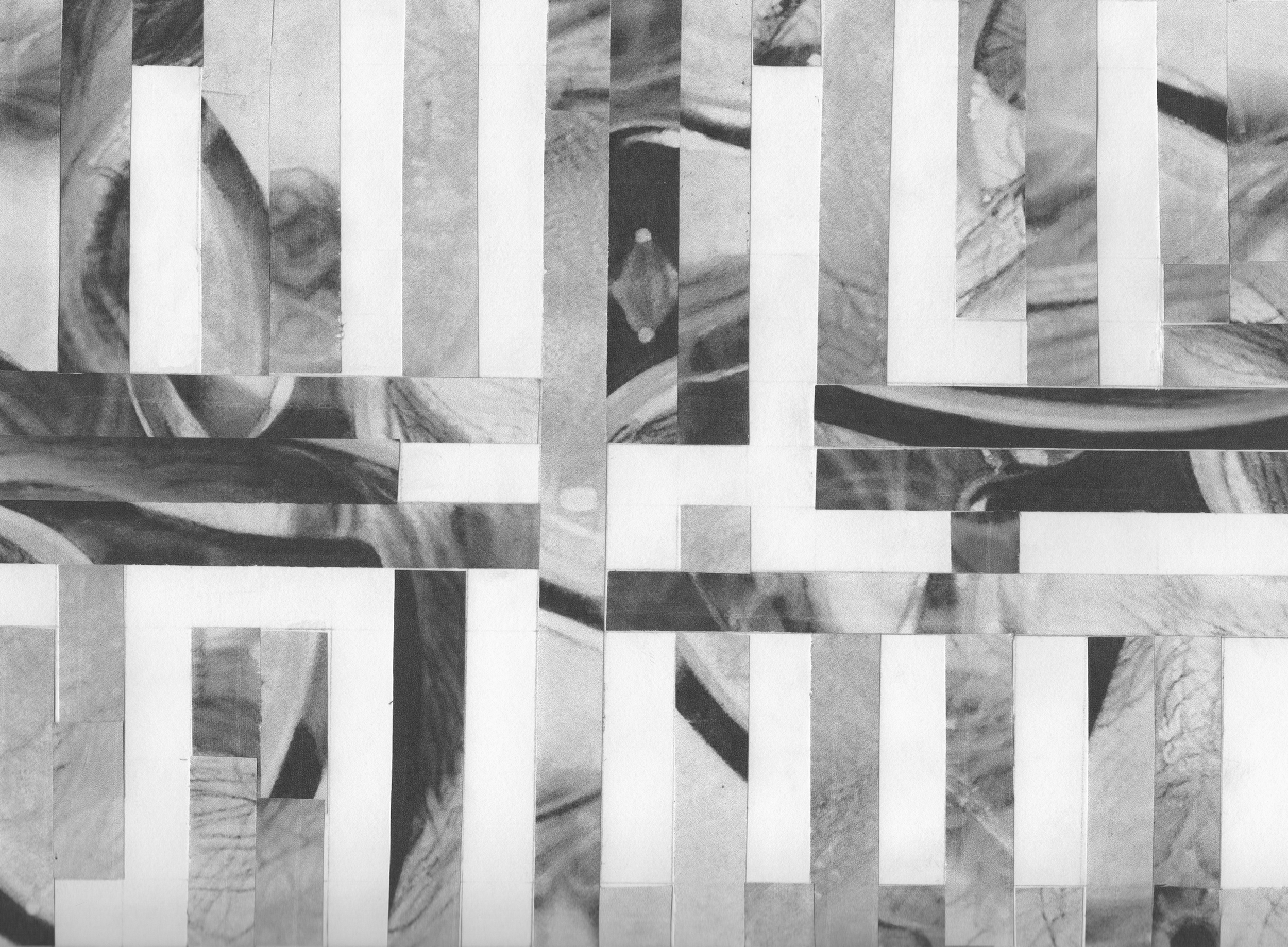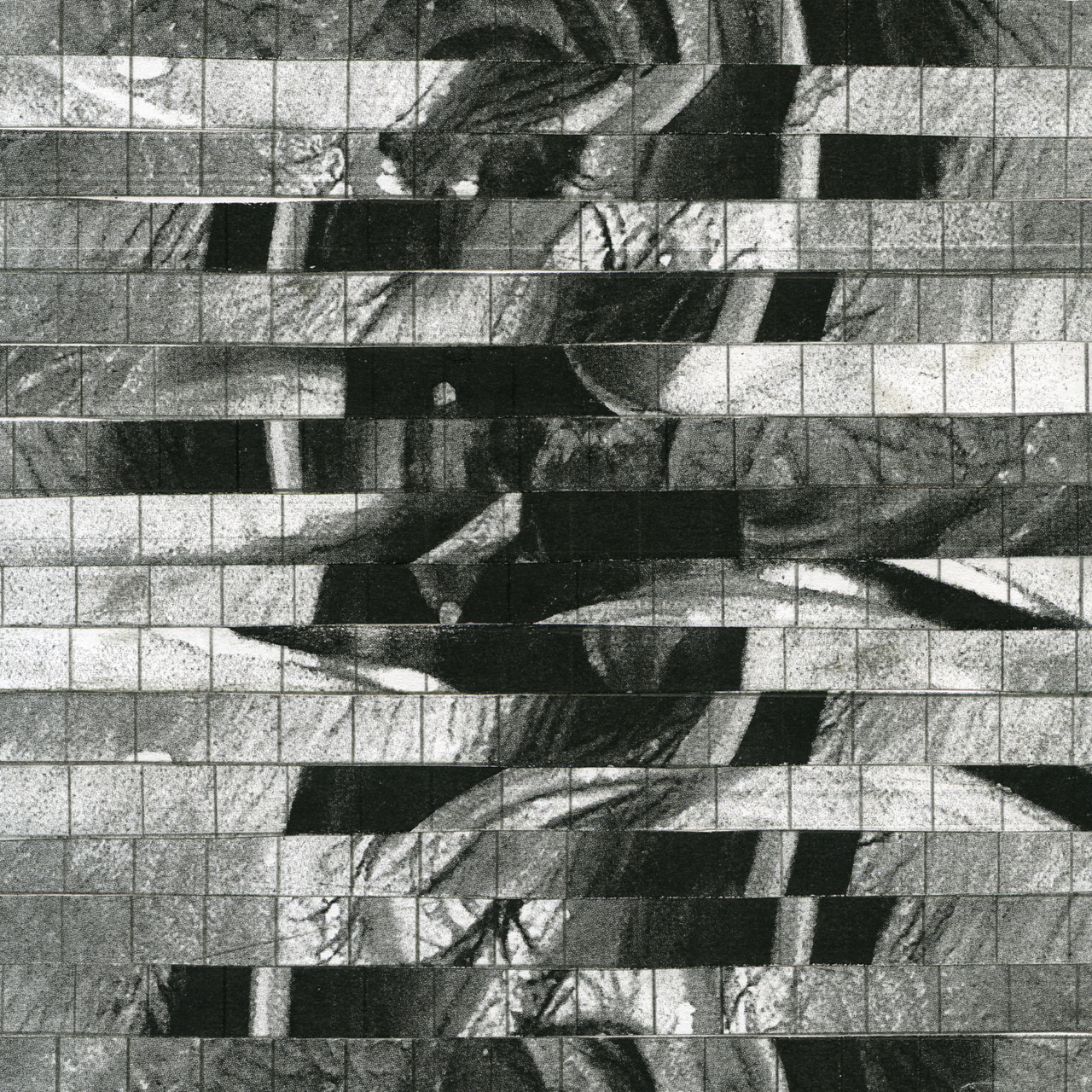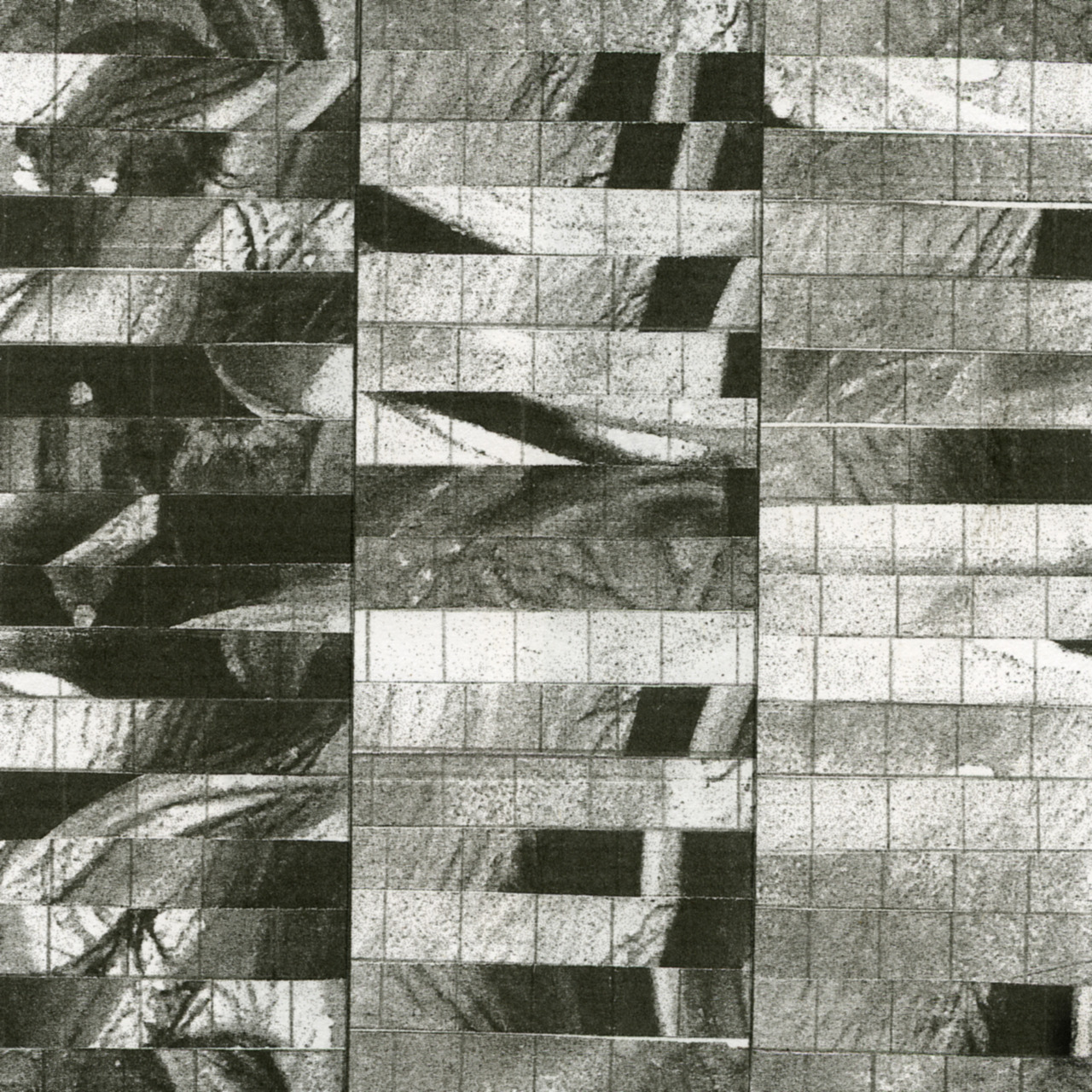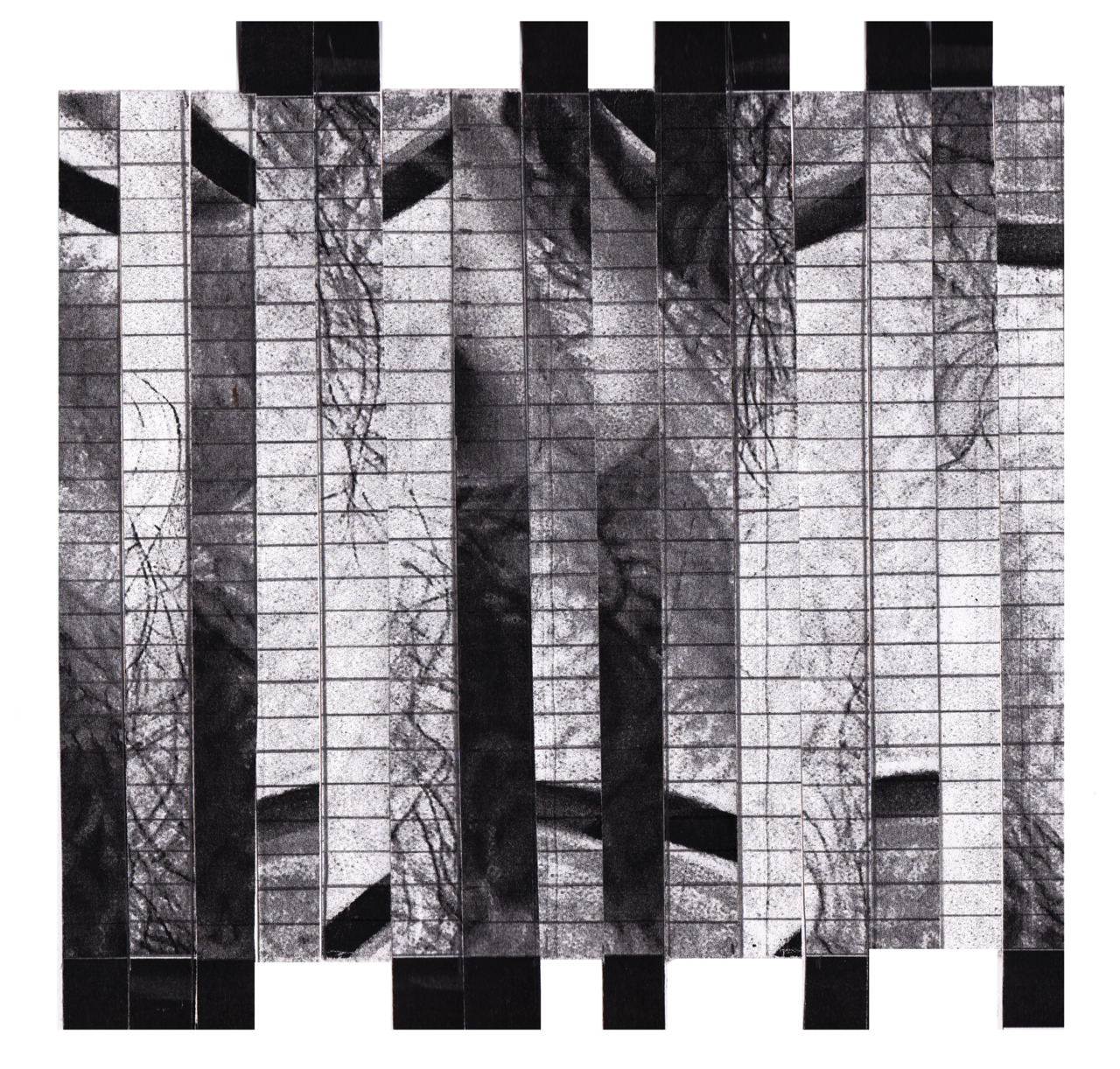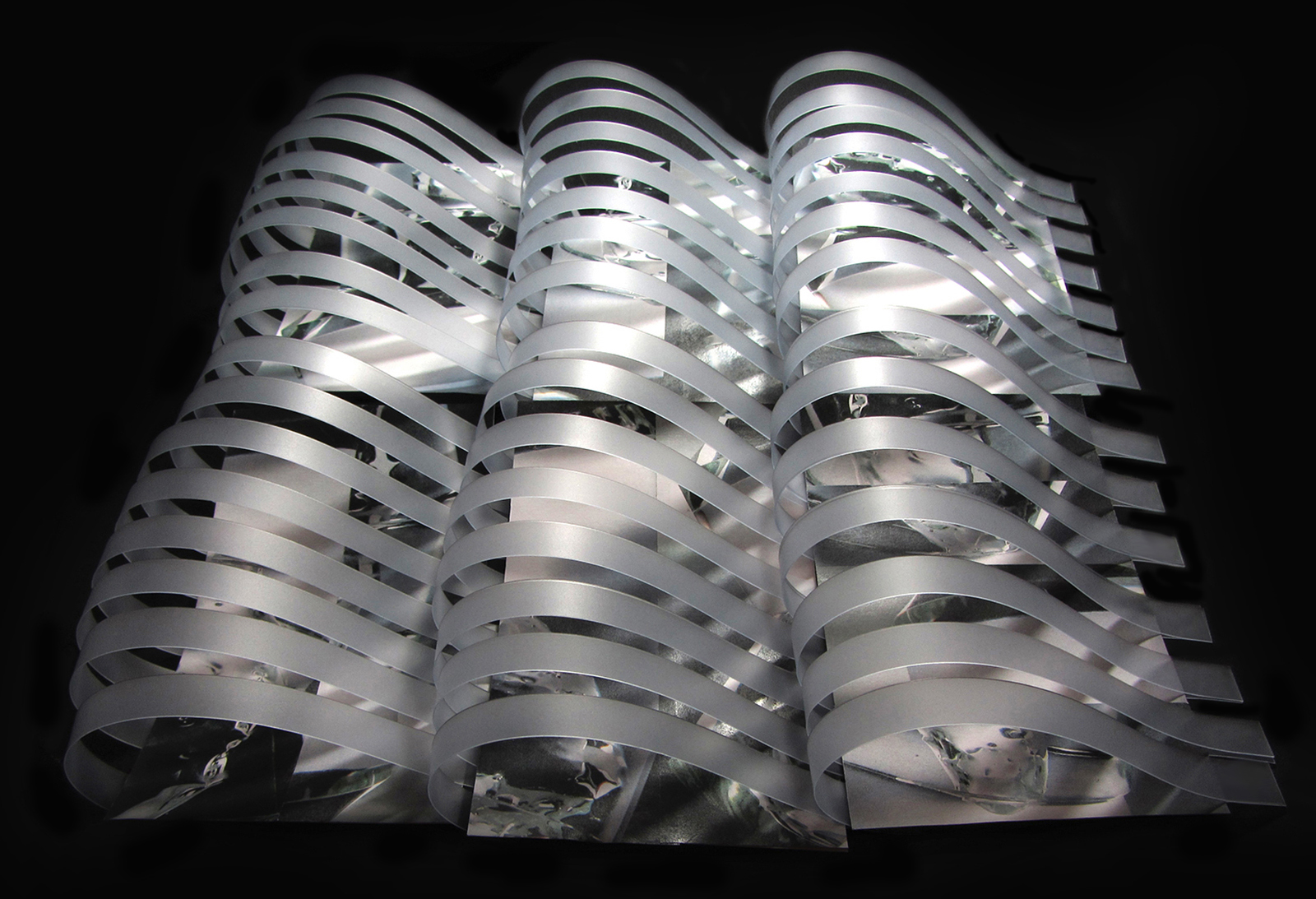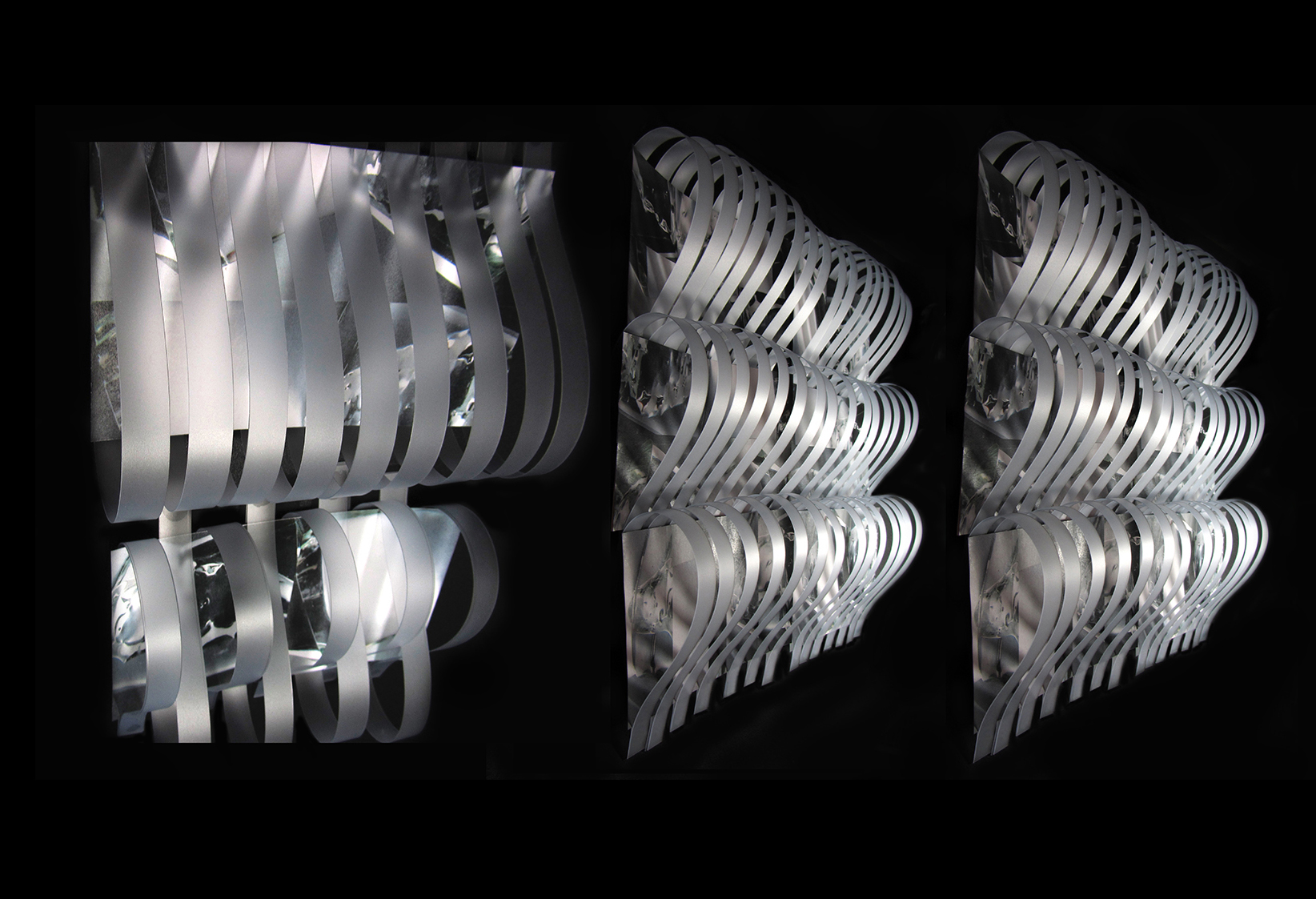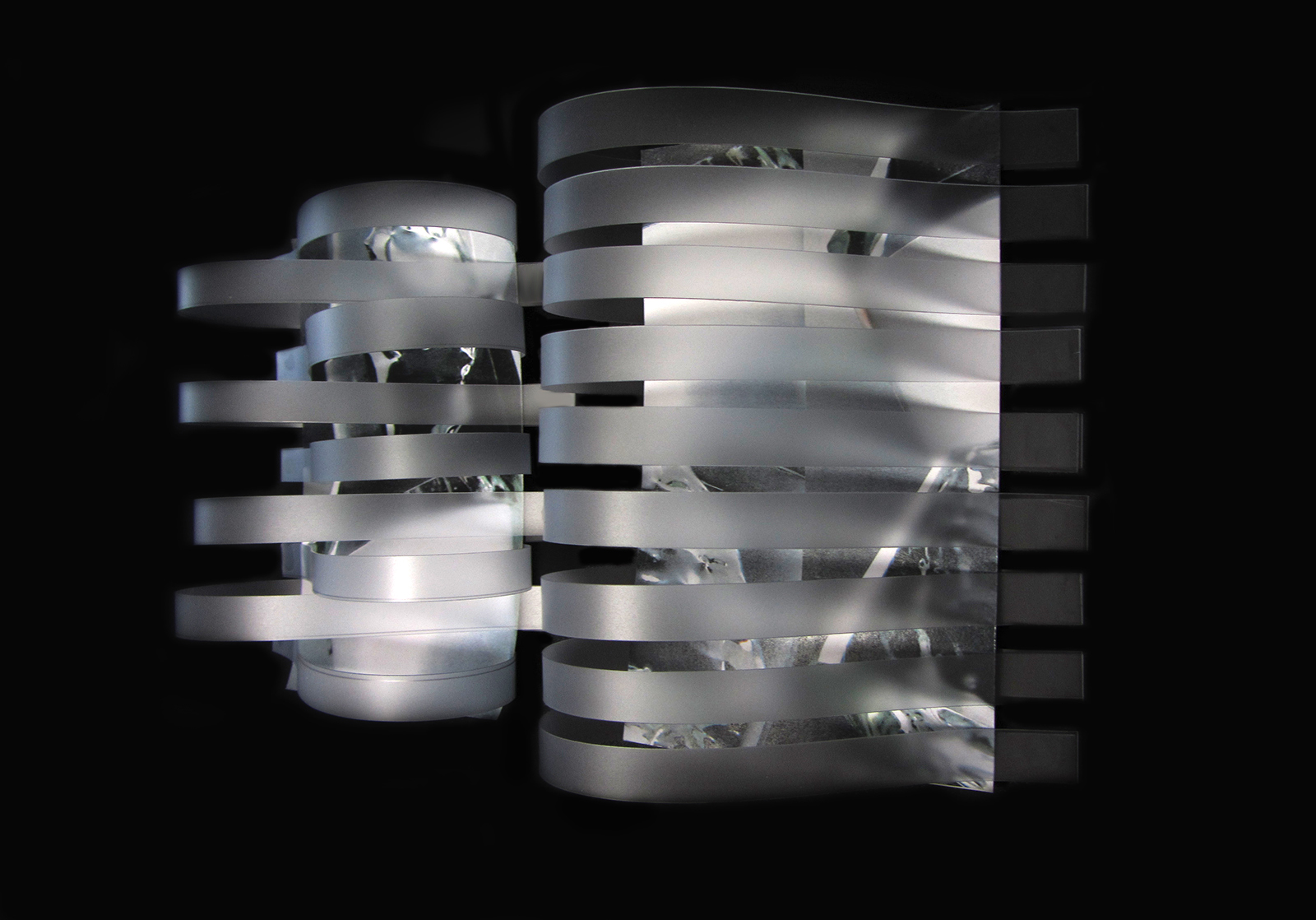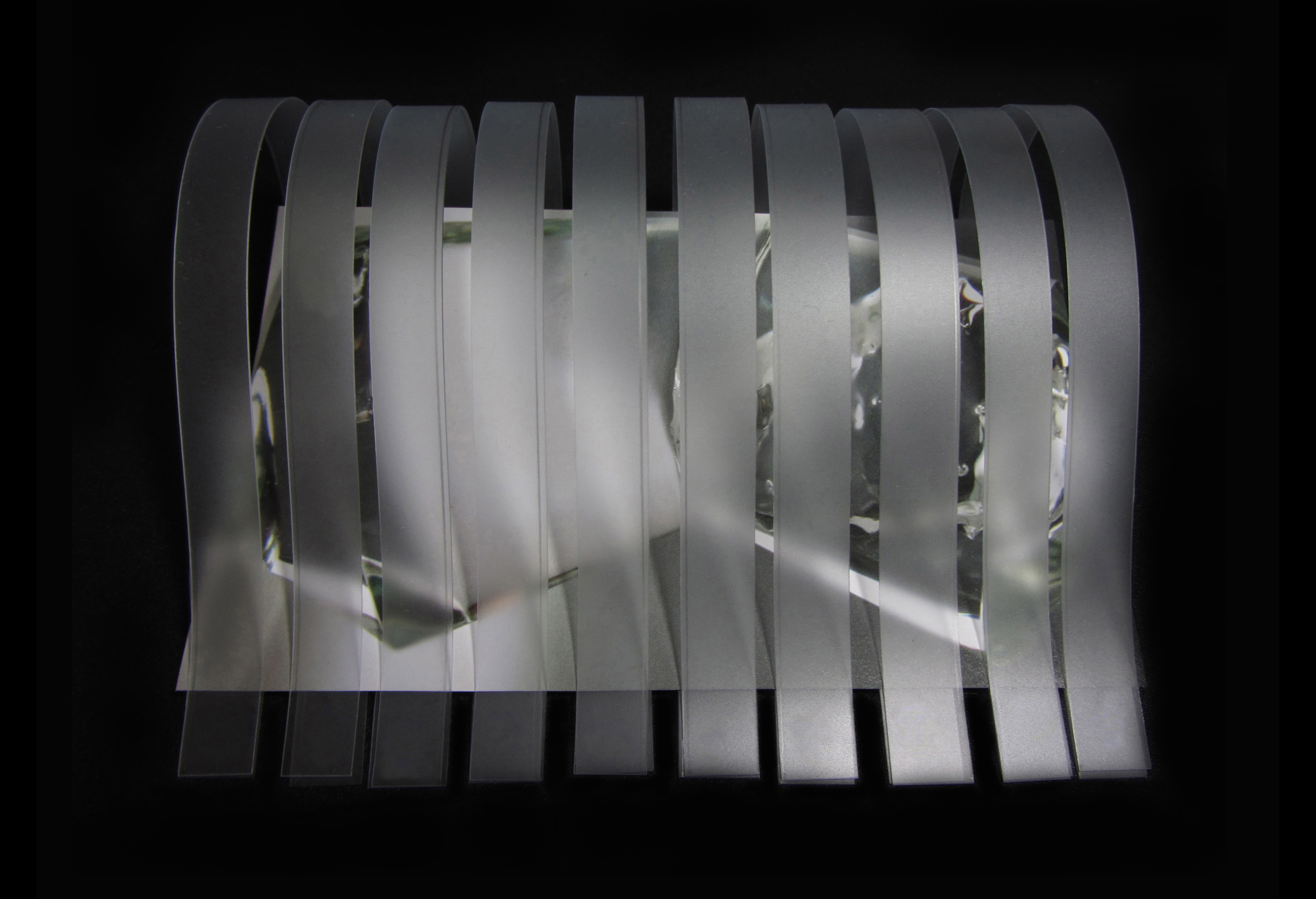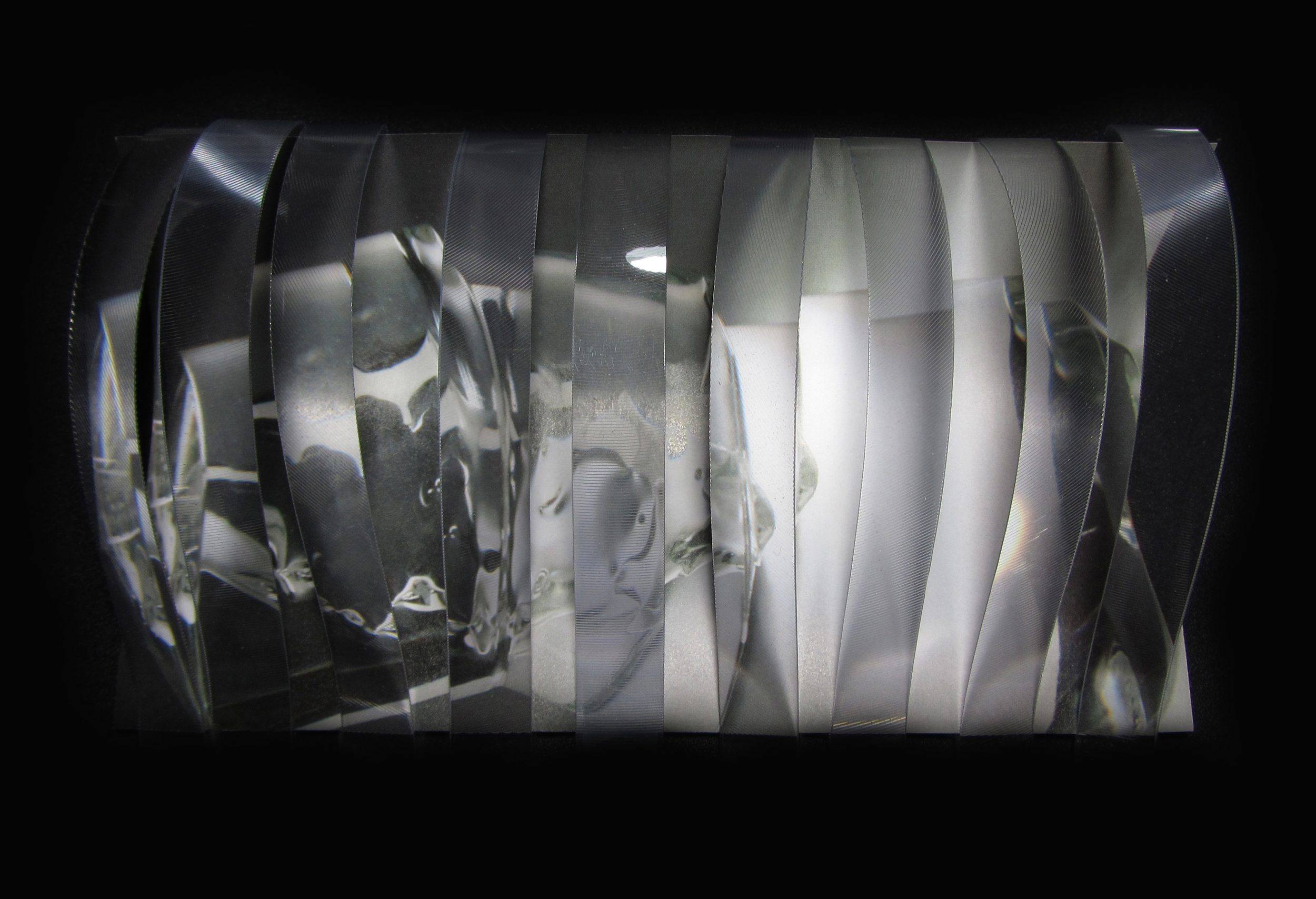 2019: Compositions for Paintings
This section is an ongoing sketchbook where I will plan for 2019 and onward paintings. The 2019 section is divided into two sections: (1) Compositions for Paintings; (2) Depth of Field Studies. The first image listed in this sequence is the most recently created composition.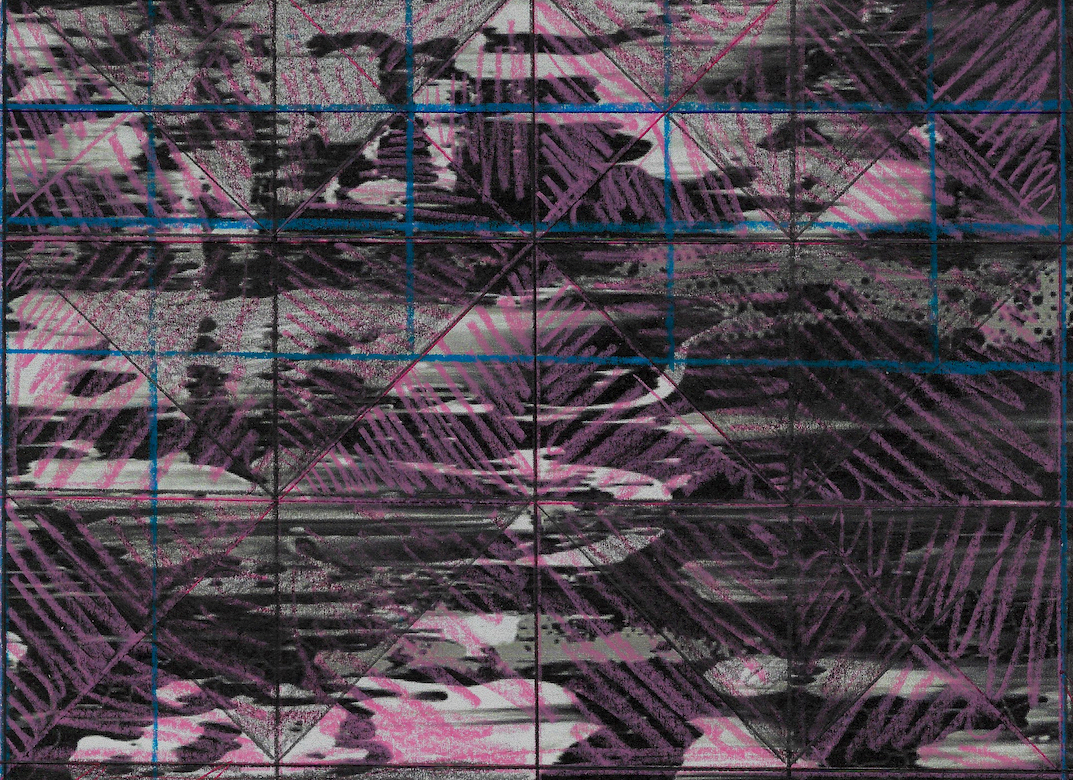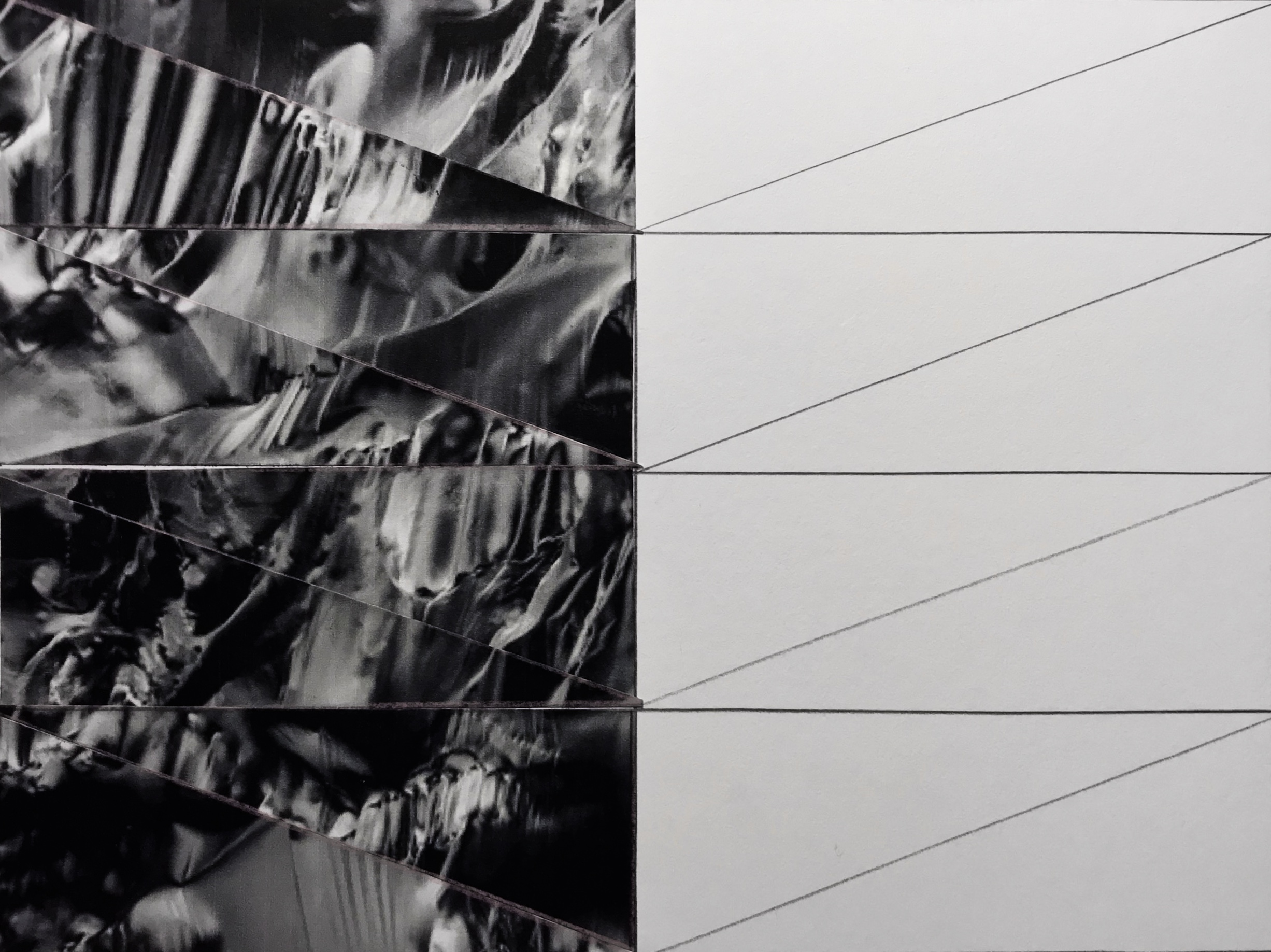 Lens Interference: Multiple Apertures
Lens Interference-Multiple Apertures:
In "Lens Interferences" looking through multiple apertures, I was drawn to the act of looking through an object, and the digital lens that almost has to fight against the object. When I don't have a camera at hand, I am passing through my daily activities looking through different objects to keep myself entertained; cups of water, screen doors, textured plastics, reflections, architectural structures, display cases, dirty windshields, etc.
The discovery of the camera obscura has been around since the 5th century BC. In a contemporary context, the camera obscura and pinhole photography seemed like uncharted territory when it comes to further experimentation. There is plenty of documentation on anamorphic cameras and camera obscura placed in different contexts, but there isn't a lot play with the aperture itself.
I view "Lens Interferences" as the first phase of my camera deconstruction investigation—I am setting out to deconstruct the camera and then multiply and arrange its components. When I think about an analog film camera there is a lens, an aperture, and sometimes a mirror. I am using these three most basic components and rearranging them and multiplying them. With this project in particular, I am placing an aperture filter in front of the lens and I am asking myself, "What if there was more than one aperture, more than one lens, and mirrors placed at different angles?"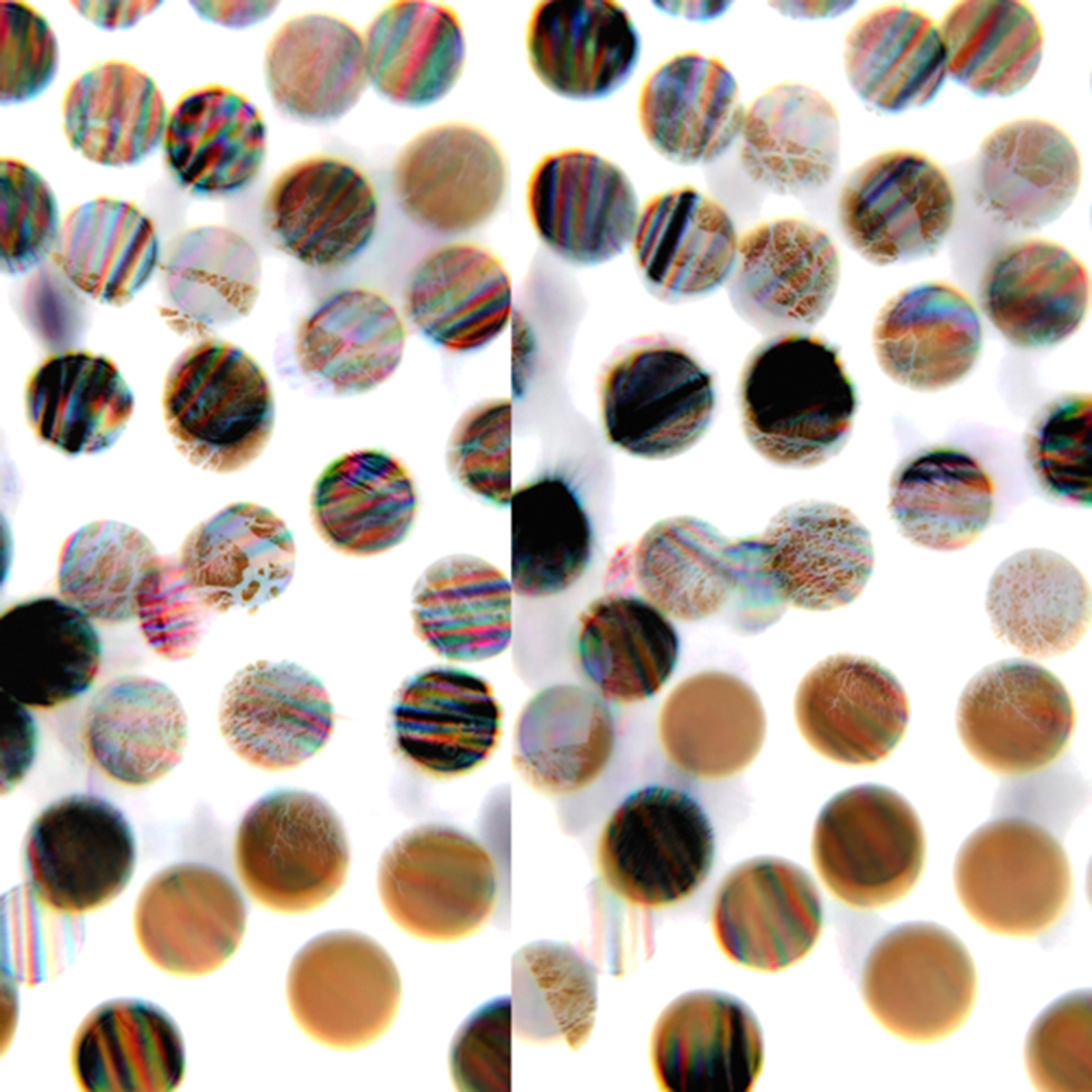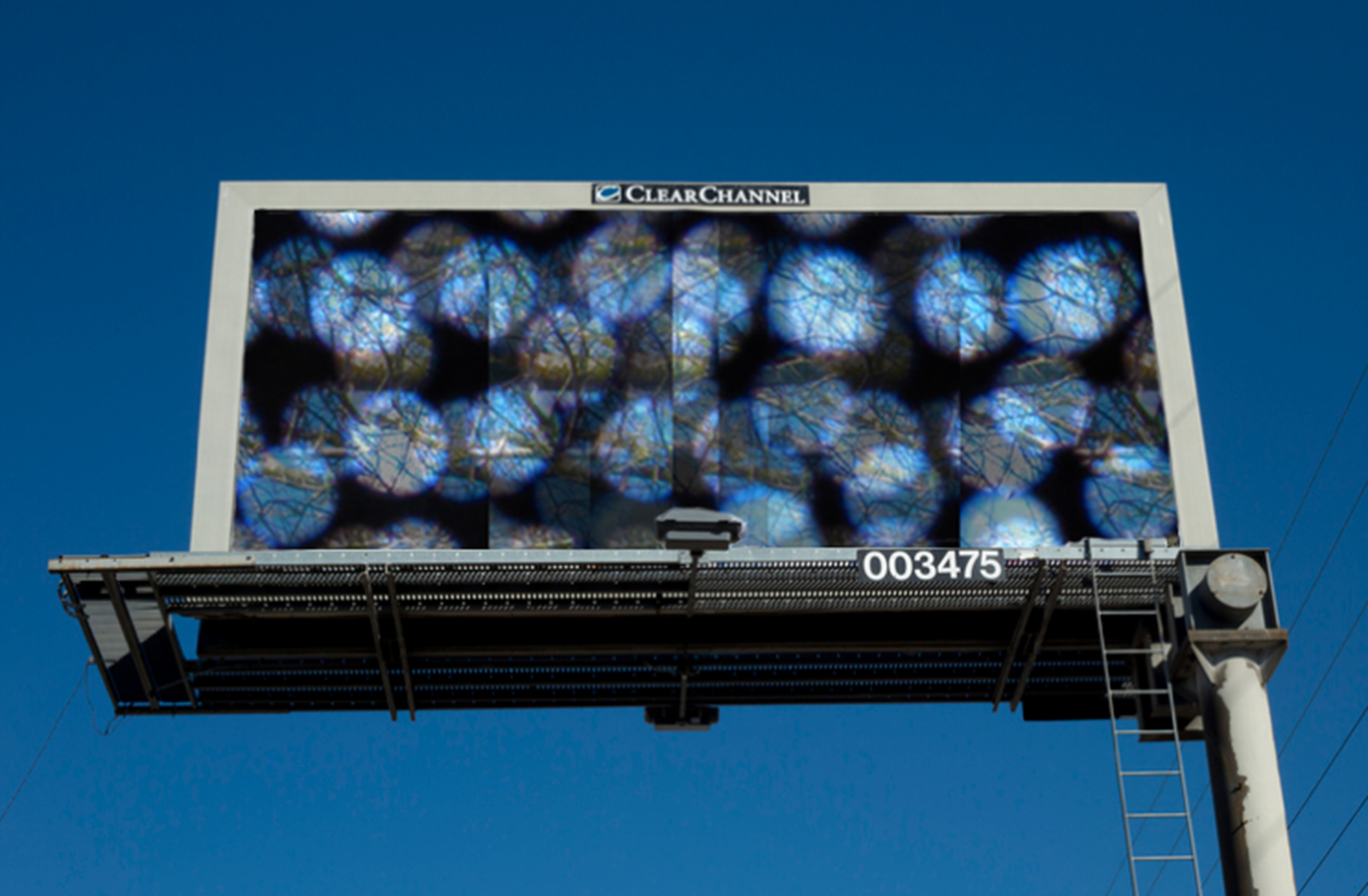 Lens Interference Drawings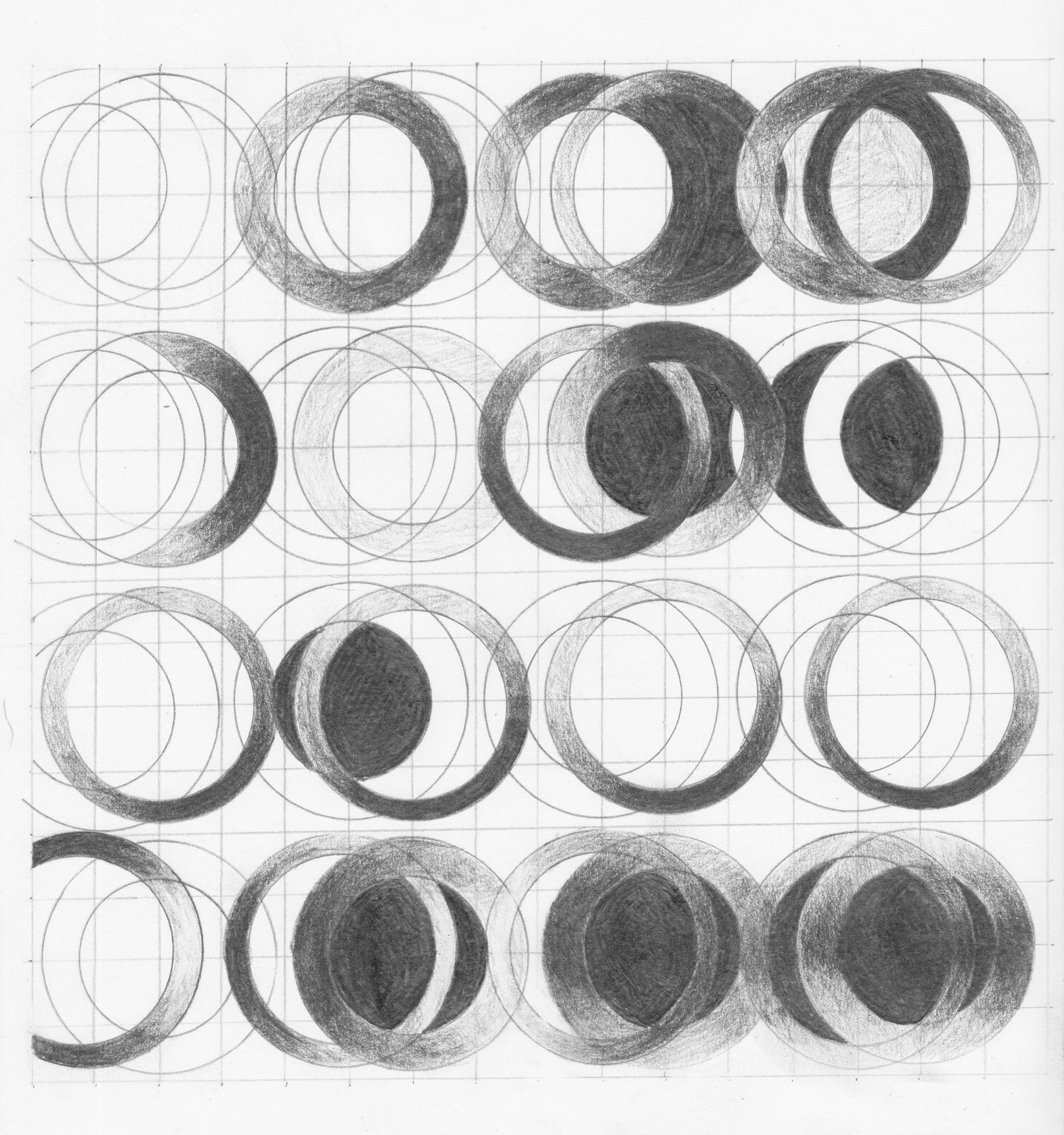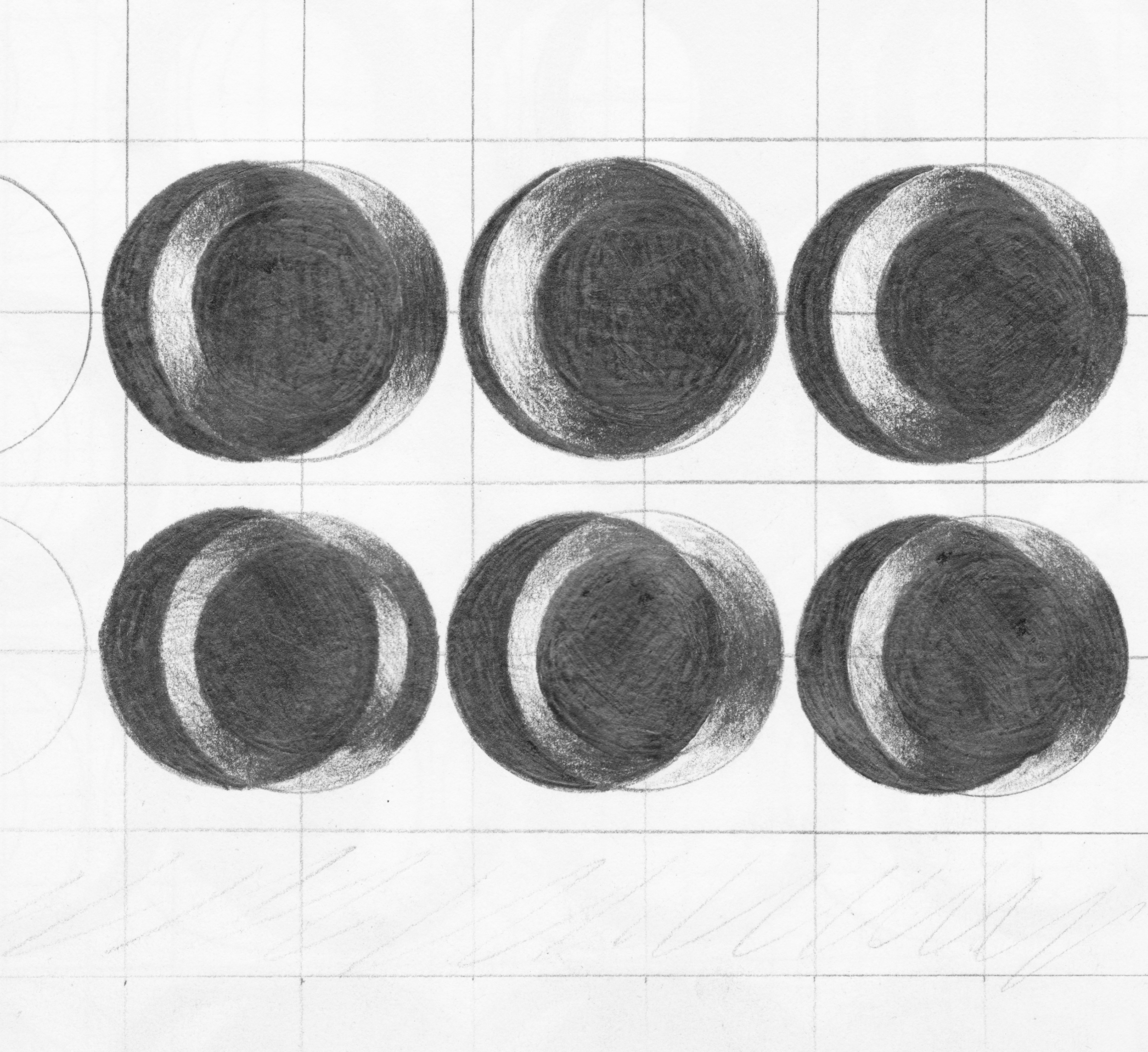 Lens Interference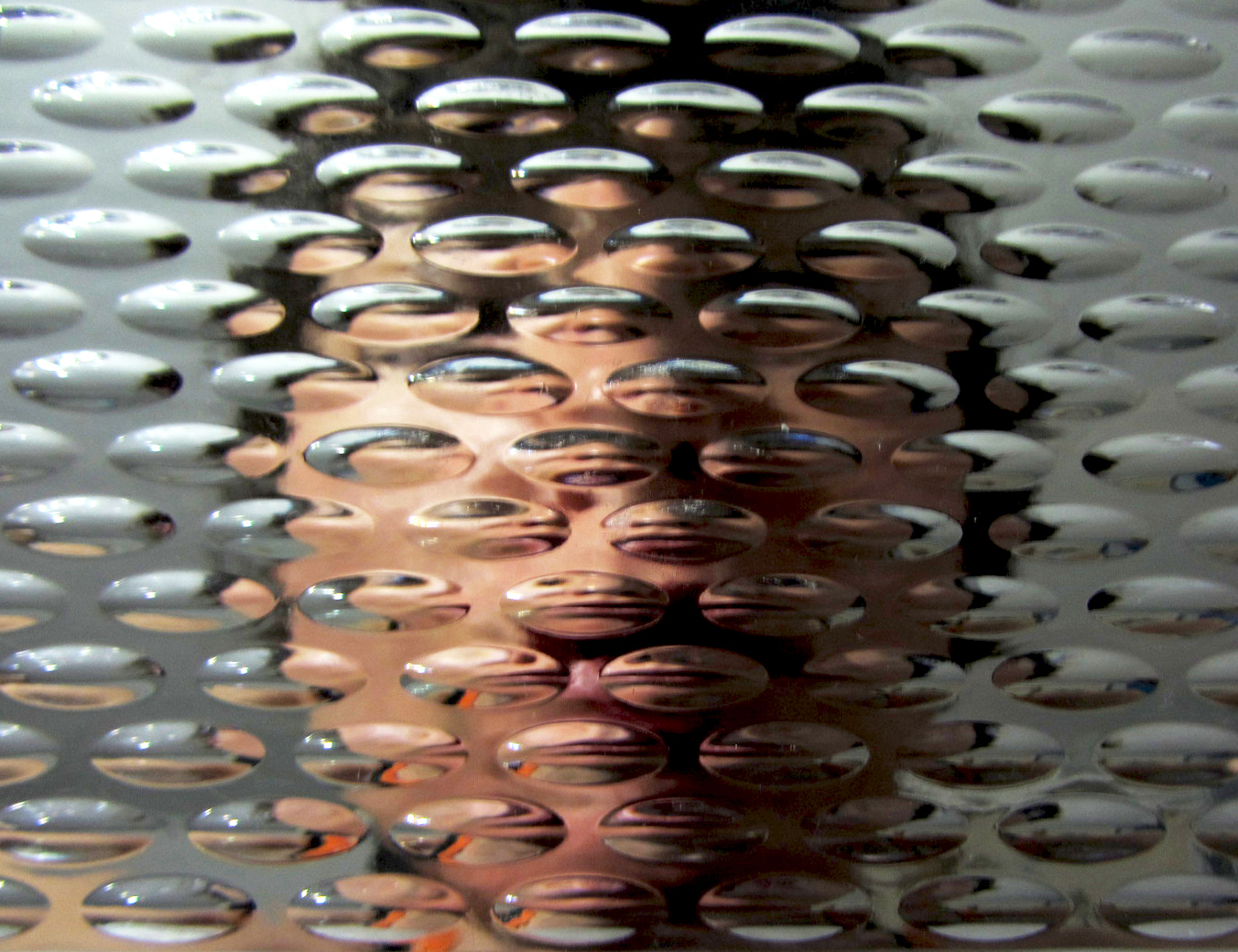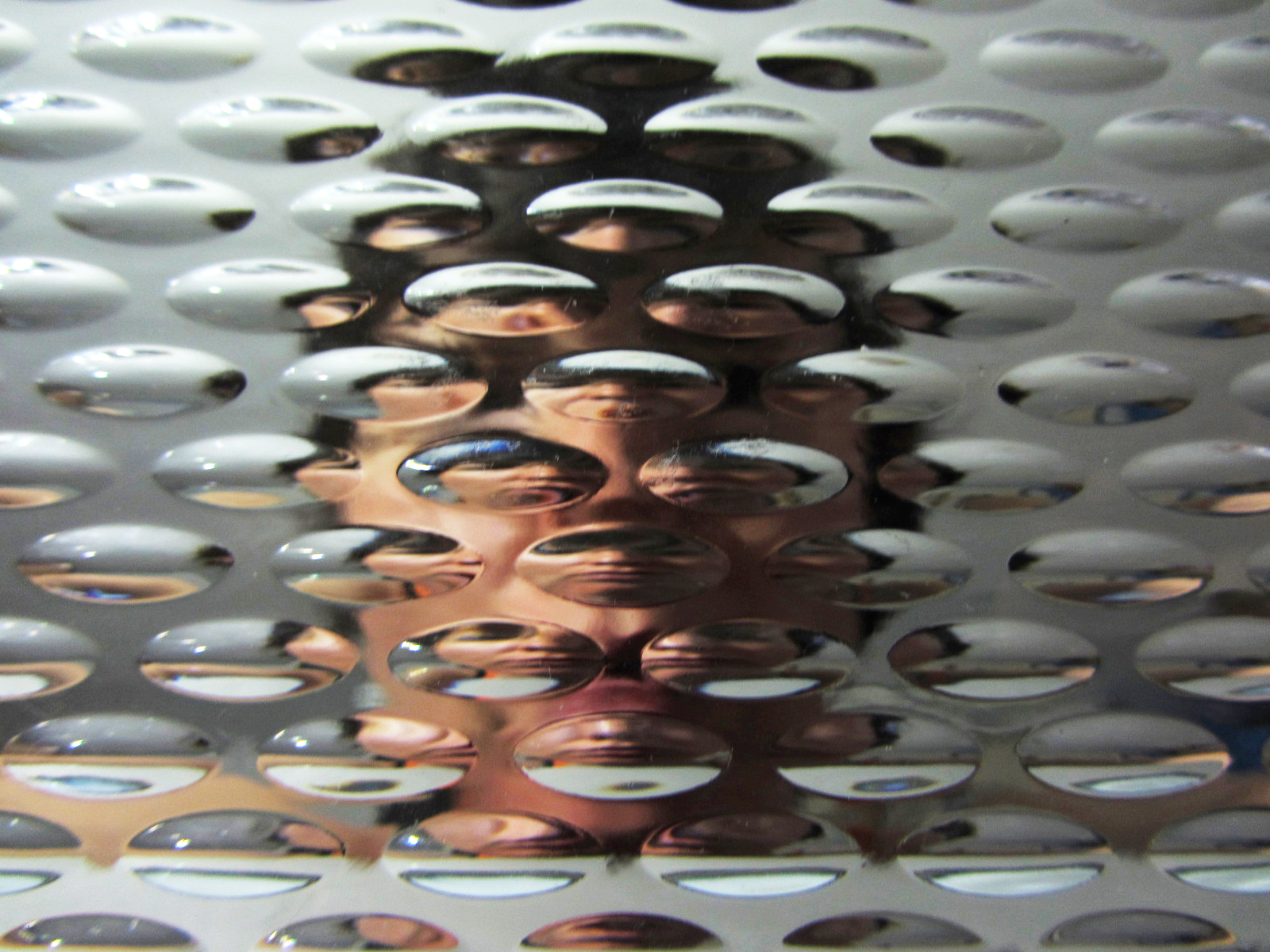 Continuously-Recorded
Continuously-Recorded:
"The photograph is a thin slice of space as well as time. In a world ruled by photographic borders ("framing") seem arbitrary. Anything can be separated, can be made discontinuous, from anything else: all that is necessary is to frame the subject differently. (Conversely, anything can be made adjacent to anything else." Susan Sontag, "On Photography"
I'm attracted to these concepts: Re-photography, repurposed photography, an image of an image. The reinterpretation of the photographic medium, composition, and the modernist grid.
As a viewer, I want to struggle at what I am seeing. As an artist, I'm making what I'm seeking out to see. I'm avoiding straightforward shots and compositions.
In school, I took a visual communications class, and I remember the instructor saying that there is a "right" way to crop a portrait or person for a film composition, he said, "Don't crop a portrait mid-eyeball, it's disturbing." That's what led me into "disturbing" cropping methods and compositions.
In this series, I do not use a camera, only a scanner, pencil, and a razor. Upon creating this series, I was thinking about the role of the modernist grid in a contemporary culture—I wanted to reinterpret the grid and reinterpret the photographic medium. I am deconstructing the grid and using it as a tool to deconstruct the traditional notions of viewing and making an image. If I had to deduce my artistic process down to really basic terms, it would be synthesizing, deconstructing, and reinterpreting. The segments and how the images are presented almost create little slices of time and a visually coded language.
When I think of photography there is an implied set of perfectionist rules and techniques that a photographer must abide by. I want to stretch and challenge the technical aspects of photography. While studying photography in college, I wanted to learn the "wrong way" to approach making an image. This series is, in a way, a revolt against the traditional sense of viewing and creating an image.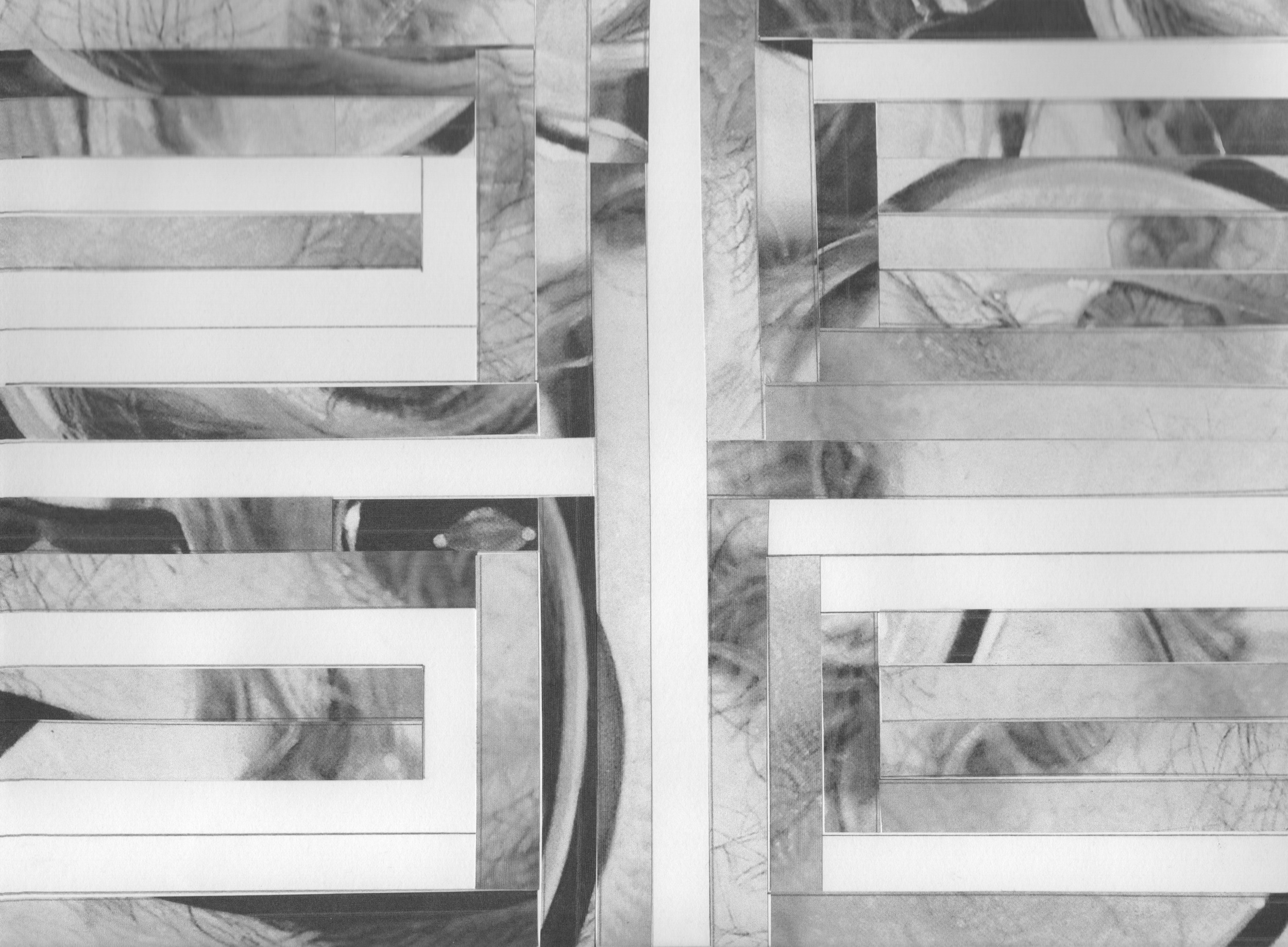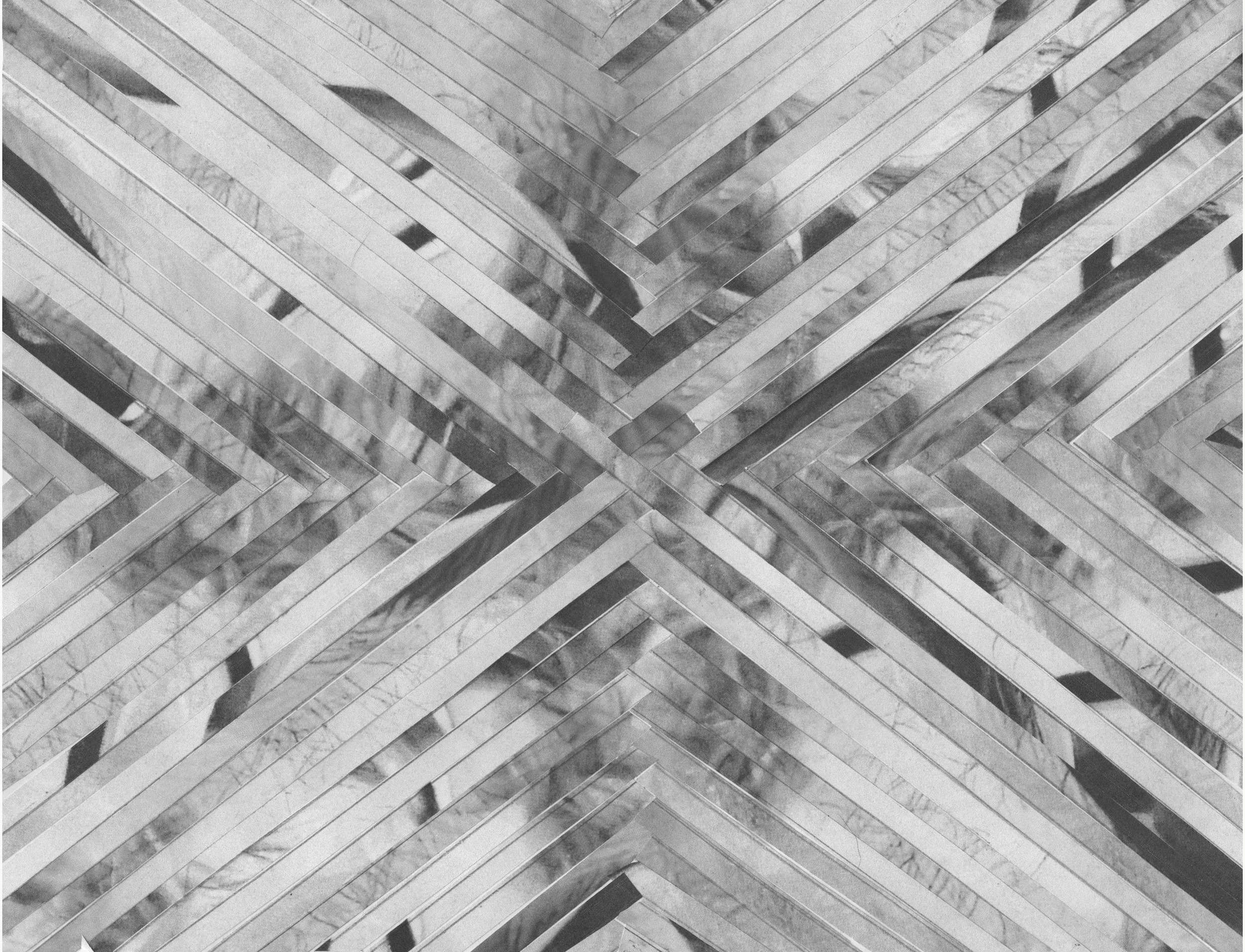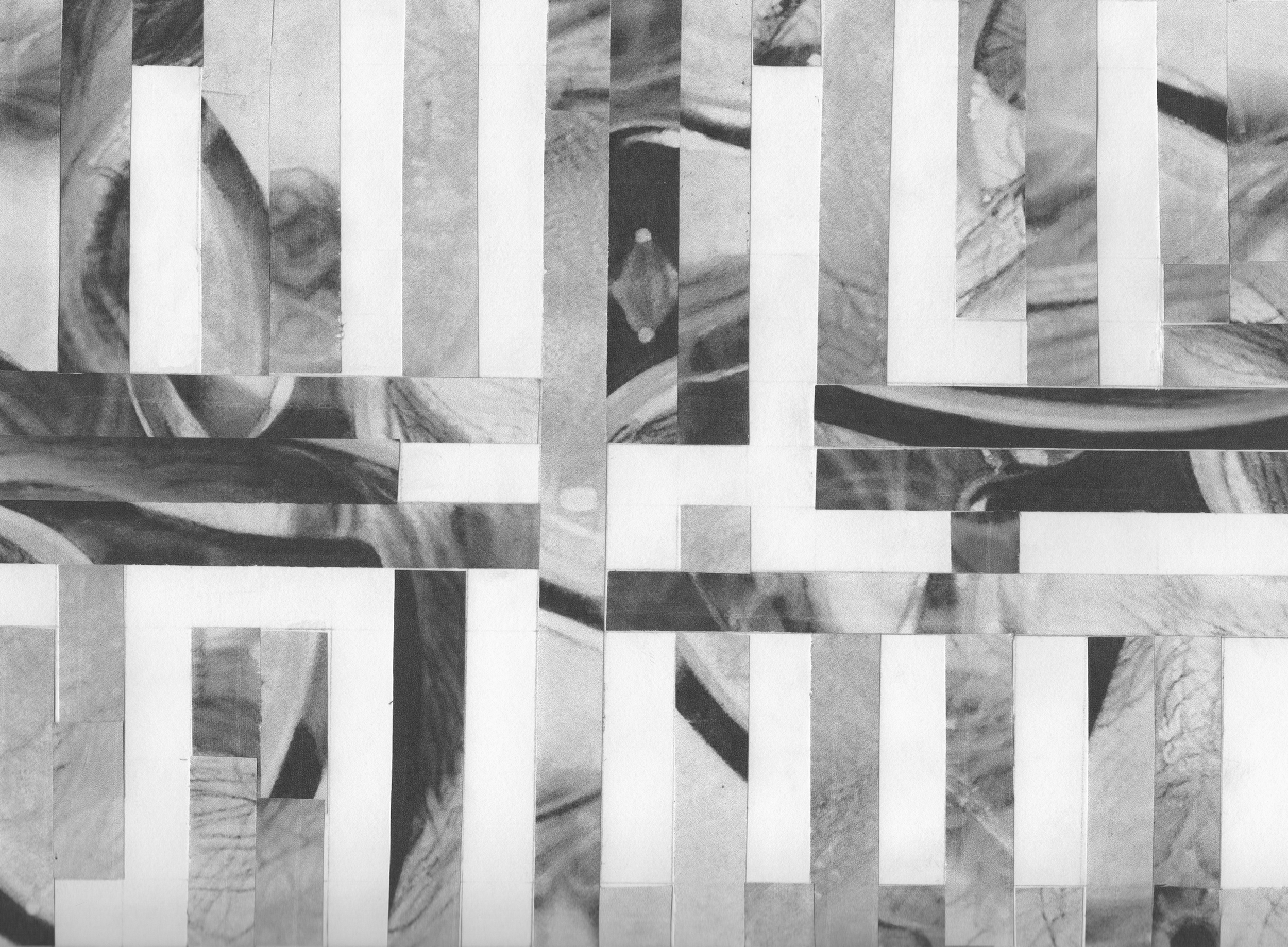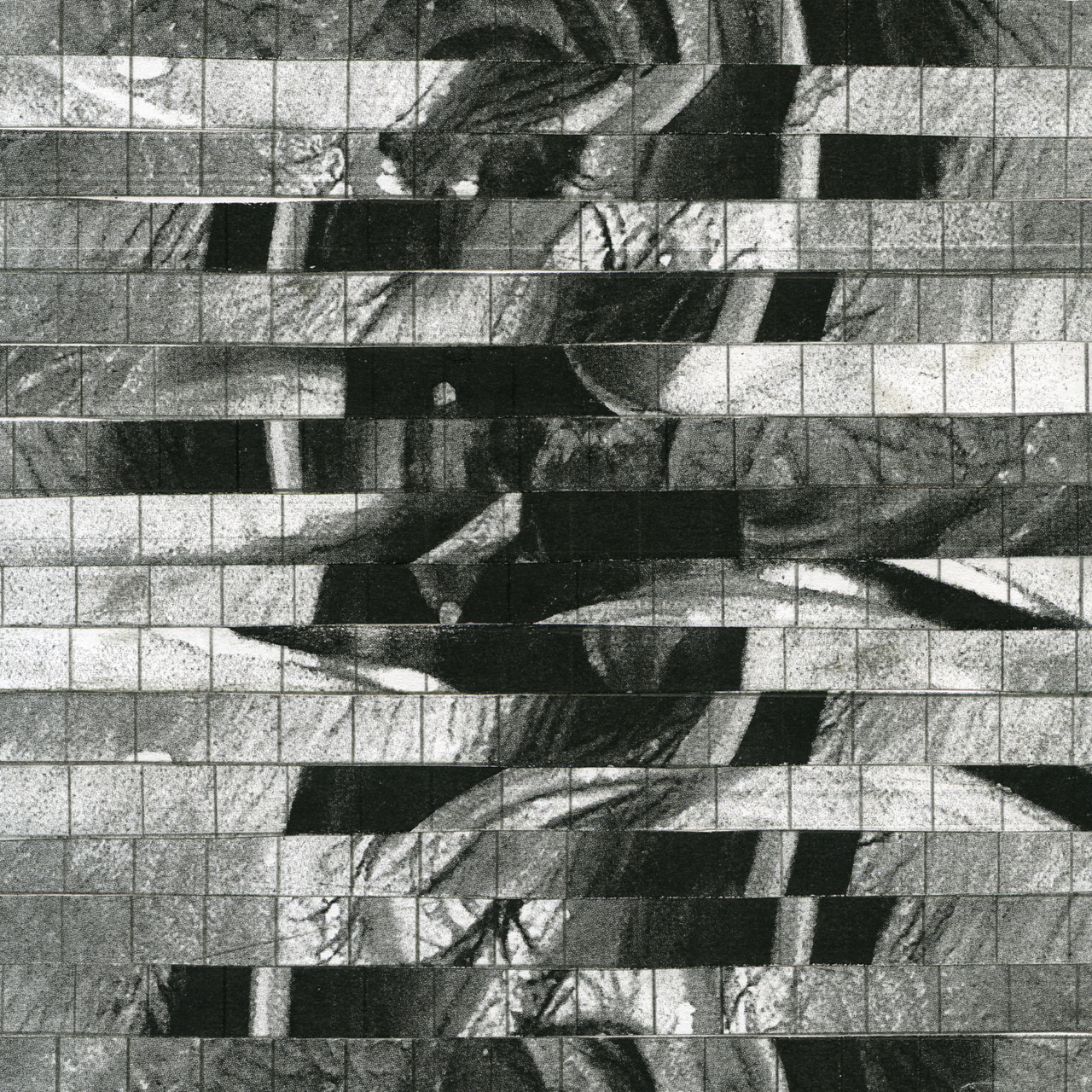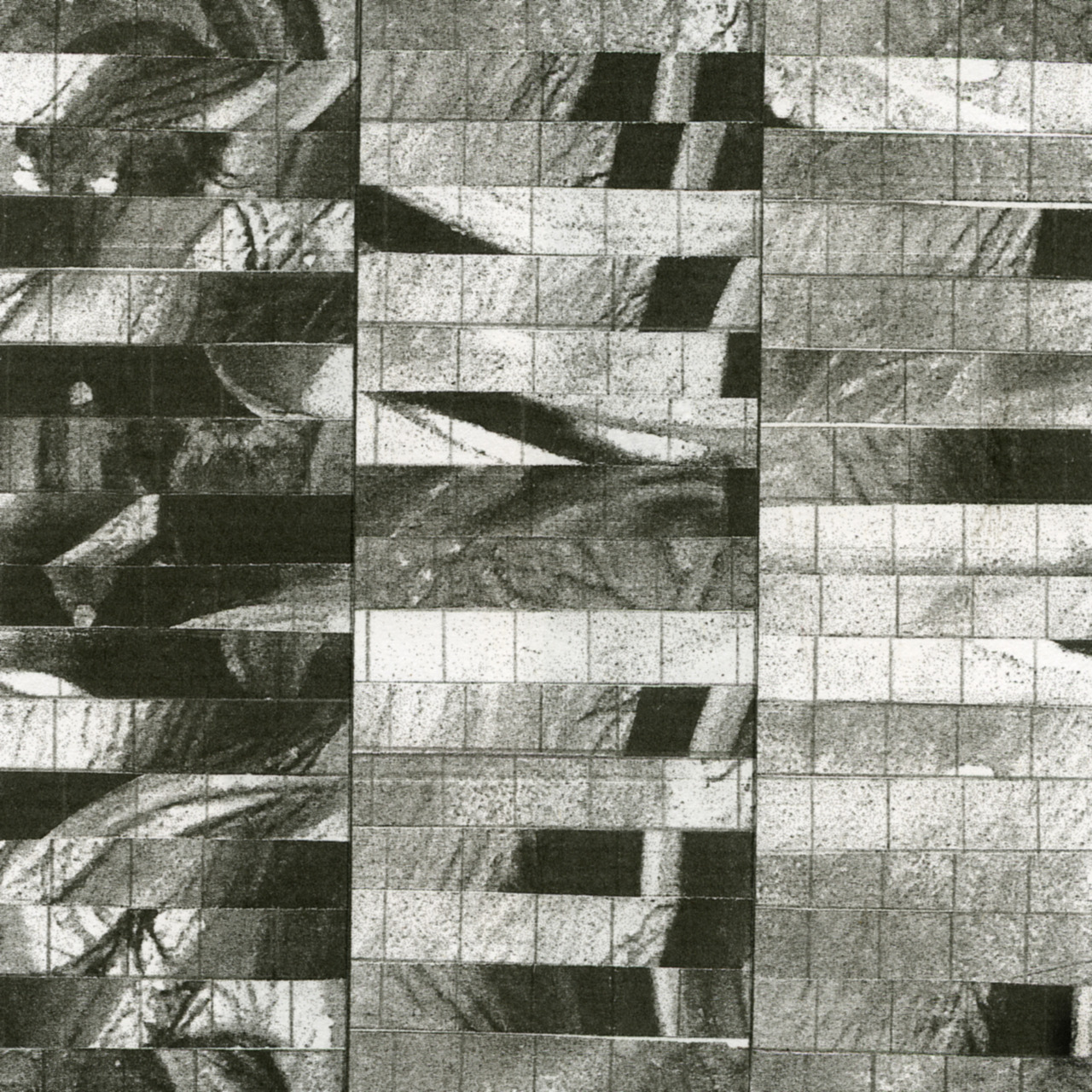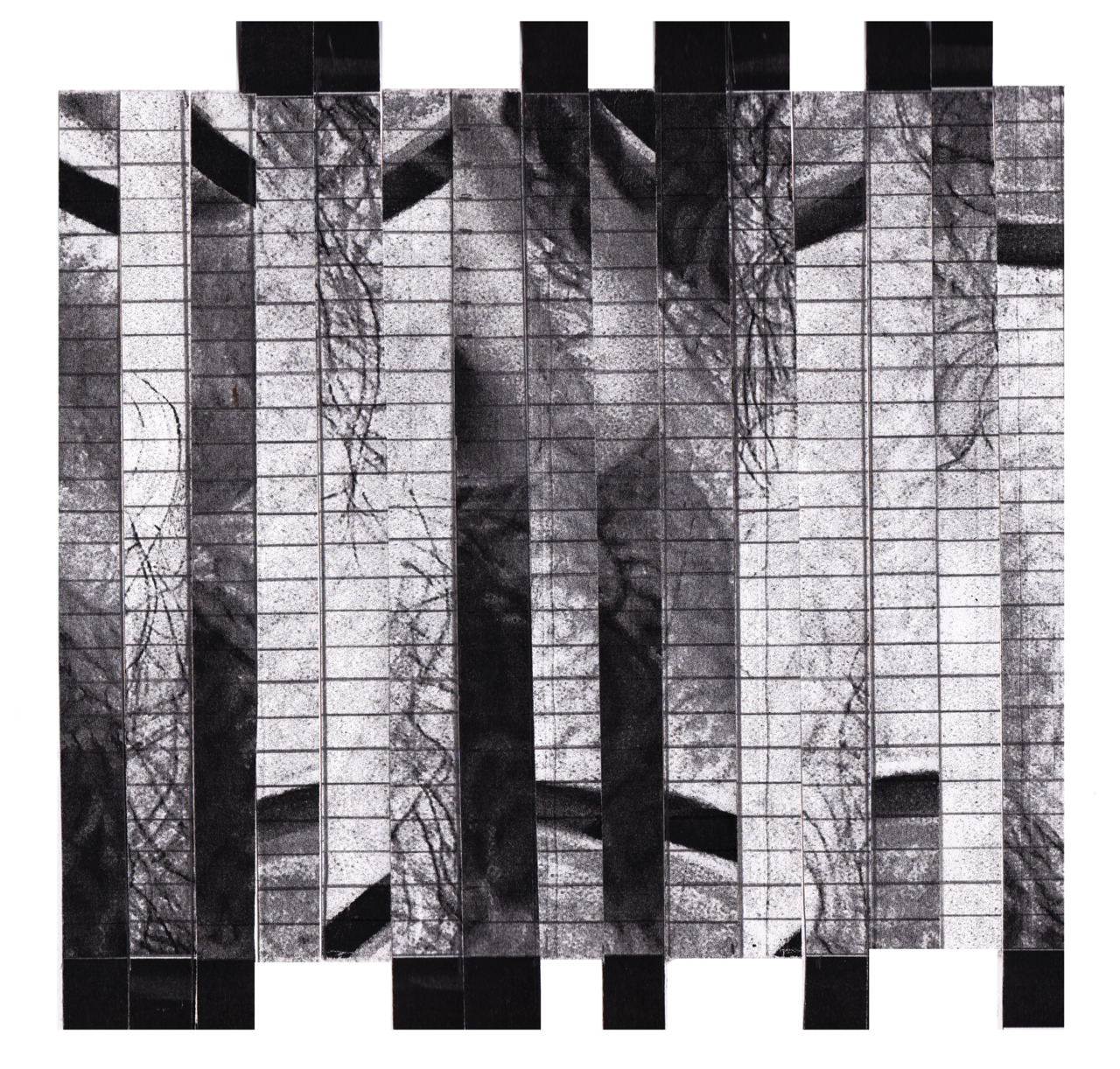 Forage Press: The Resonating Interval: Part I
http://www.foragepress.com/content/submerged
I started this project by lying down in the dark, with my headphones on, with my eyes closed and listening to a playlist, hoping to experience some sort of synesthesia.
I found that the song that triggered the most engaging visual response was David Byrne's "Horses." I don't know why, but when I really get into a song, I imagine myself submerged underwater. The only explanation that I have is music can be a form of sensory deprivation and submerging oneself underwater can, as well. The pulsating, repetitious, mutated, reverberating sounds of the song, mimics the sounds and movements of underwater. In this song, you hear a heart beating and a digitally morphed voice, in which, I imagine the edited-vocalization sounding comparable to singing underwater.